paokfc.gr/First Team/
Vote for January's BOX MVP
Vote for January's BOX MVP
Four wins and one draw in the championship, two qualifications in the Greek Cup, some excellent football, and a combination of spectacle with substance. PAOK had an incredible January, full of competitive action, and achieved every goal they set themselves. But who was the top performer? It's time to vote for the January BOX MVP via paokfc.gr and the PAOK FC Official App.
03.02.2023
The first candidate is Ingi Ingason . A leader in every sense of the word, he is the team's defensive rock this season. He mentors the young players who stand beside him in every game. Cold-blooded and composed when the ball is on fire. A dominant presence on every pitch he walks out on. In January, The Iceman did everything that was required of him… and then some. He intercepted, made crucial tackles, battled with attackers, led his teammates by example, scored an incredible goal against Aris, and generally did his best to help the positive results come. Five clean sheets in the five games in which he participated in during January.
The second contender is Giannis Konstantelias . The youngster grows stronger and gets more impressive every day, develops game by game and is now a catalyst for Razvan Lucescu's team in attack. One goal and one assist in January, but in this case the stats don't tell the complete story. Mr.Breeze was a delight to watch, destroying the plans of every defence he came up against, as they failed to limit him at any point. His performances have prompted both friends and enemies to praise him as he continues to work hard.
And we close the trio with Nelson Oliveira . Surely goals are what judge a striker's performance. He scored two and served up one assist. But in January Oliveira did so much work on the pitch, won so many duels, fought with all his strength, and could not be left out of the voting procedure. His highlight was clearly the two games at «Leoforos», where no matter what player was assigned by Ivan Jovanovic to mark him, they were never able to get the ball off him.
Who is your January BOX MVP? Cast your vote now via paokfc.gr or PAOK FC Official App.

Thank you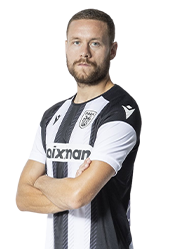 Thank you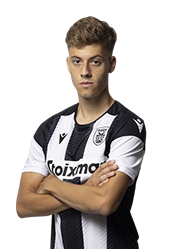 Thank you