paokfc.gr/Uncategorized/
U16s and U17s kick off season
U16s and U17s kick off season
PAOK U16 and U17 teams kicked off officially their season on 21 July, when their players gathered at Toumba Stadium. Starting on 22 July, the young players (a total of 42 for both teams) will start their trainings at Mesimvria Sports Centre and next week they will leave for their …
22.07.2014
PAOK U16 and U17 teams kicked off officially their season on 21 July, when their players gathered at Toumba Stadium.
Starting on 22 July, the young players (a total of 42 for both teams) will start their trainings at Mesimvria Sports Centre and next week they will leave for their main preseason stage.
Before that, however, they will all be submitted to the pertinent blood control and ergometric tests.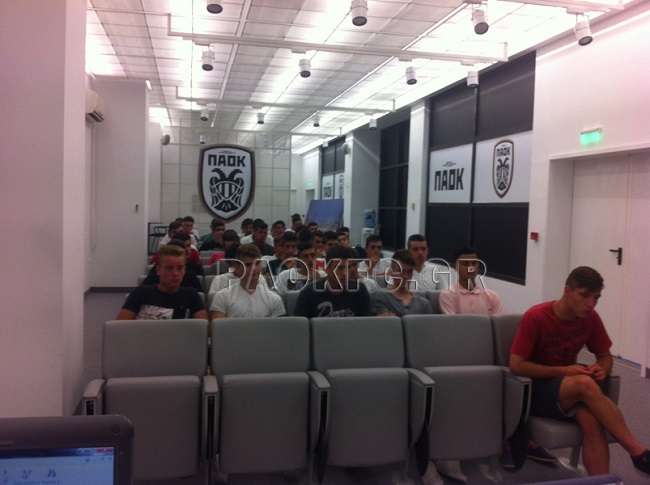 Alekos Theodoridis and Alekos Theodoridis remain at the helm of the U17s, while Mirosław Sznaucner and Thanos Kourtoglou take over the U16s. Grigoris Karavelis will be the U17s' technical director this year as well.
Kostas Iosifidis has been appointed general manager of the U15s and U16s and Stavros Sarafis will remain as general manager of the U17s and U20s.