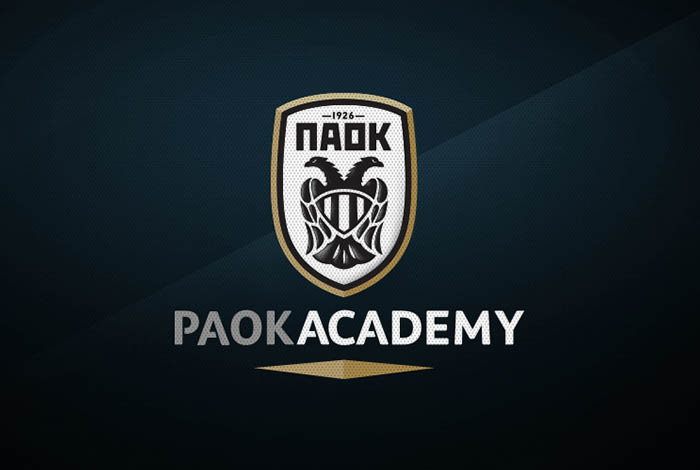 U17s prevail 2-0 over Panetolikos
The first 20 minutes proved enough for PAOK U17s to finish off their encounter against Panetolikos. The pupils of Alexis Tasoulis and Thanos Kourtoglou prevailed 2-0 and opened a six-point gap at the top of the Super League standings, despite having played one match less.
It was a very good match and feisty Panetolikos came out of the blocks to take control of proceedings. However PAOK were superior and didn't offer their rivals any chance. The "Double-Headed Eagle" were never threatened, not even in the second half, when they opted for less pace as they were already leading by two goals.
Konstantinou converted a spot kick awarded to Aidonidis in the 11th minute for the opener. Mattheou made it 2-0 seven minutes later, culminating a textbook counterattack led by Chatzidimpas and Efthymiou.
PAOK U17: Siampanis, Charalampidis, Aidonidis (84′ Makousis), Liaptsis, Dimitriou (63′ Argyriou), Kyrillidis, Κligopoulos (60′ Panagiotidis), Mattheou (72′ Koutousis), Efthymiou (72' Noukaris), Chatzidimpas, Konstantinou.