paokfc.gr/News/
PAOK among the top clubs in UEFA's 2018-19 season review
PAOK among the top clubs in UEFA's 2018-19 season review
UEFA has released it's annual season review and PAOK features prominently in the 44-page report of the 2018-19 campaign.
13.09.2019
PAOK made history during the 2018-19 season, winning the double and going the whole campaign unbeaten in the league. The club's performance made global headlines, and PAOK has earned acclaim within the football community for its domination of Greek football over the last two years.
For the first time in its report, UEFA presented an interactive overview of last season's highlights for it's member countries, with PAOK standing out versus clubs such as Barcelona and Manchester City.
For example, the Double-headed Eagle of the North saw the biggest increase in fans, with 172,000 more supporters attending matches at the Toumba, compared with 171,000 that visited the Camp Nou.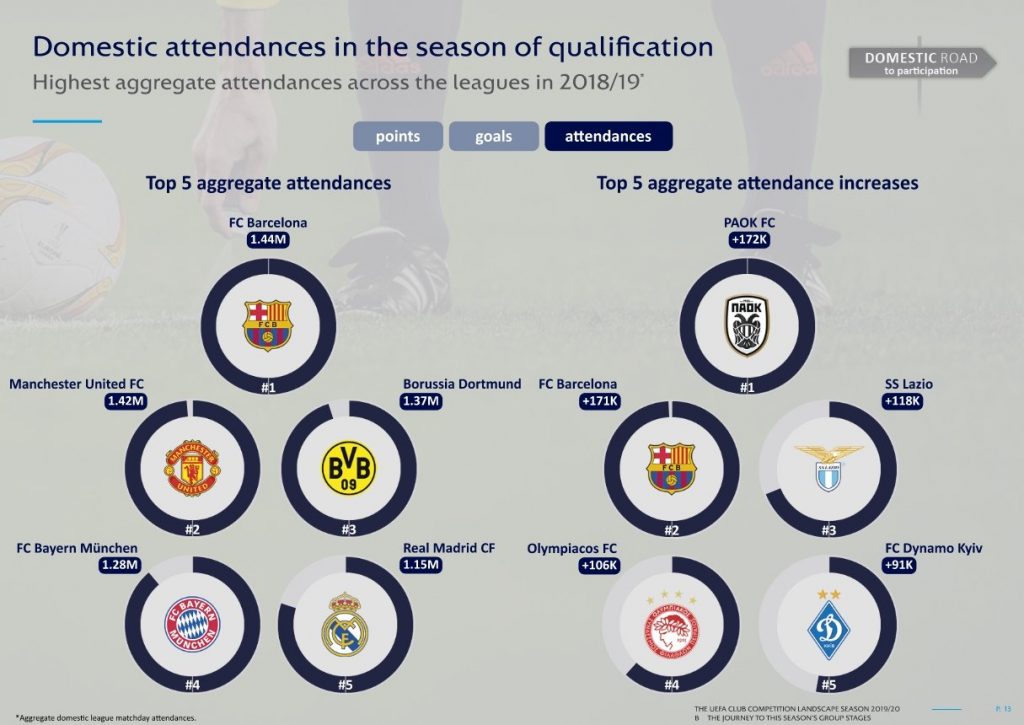 Also, PAOK was second in terms of the average number of points won per game, with 2,67 points. Only HB Torshavn of the Faroe Islands registered higher with 2.70 points. The likes of Shakhtar Donetsk, Manchester City and Benfica were all behind PAOK.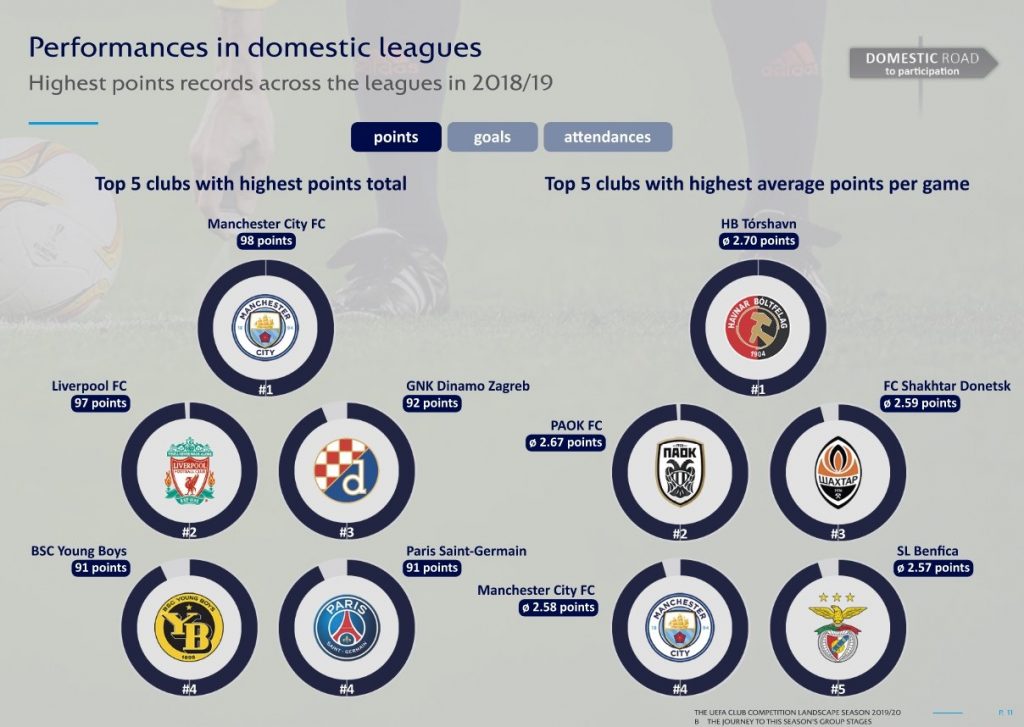 Finally, PAOK's exceptional defensive record domestically also saw the club appear among the top five clubs with the lowest goals conceded. With just 0.47 goals conceded per game, PAOK registered the fifth best record in Europe.