paokfc.gr/News/
Survey for the New Toumba Vol. II
Survey for the New Toumba Vol. II
From the very first day that the New Toumba project was announced, it has caught the attention of the local population of Thessaloniki. And now this interest has been channeled into playing an active role with mass participation in our recent survey on the subject.
16.12.2019
The first stage of the survey was completed with success. In less than a week after the official announcement, we received 16.000 responses, a fact which demonstrates the huge interest surrounding PAOK's proposed new stadium, not just for the football club, but also for all the residents of the city of Thessaloniki itself.
The first survey concluded a few days ago, and it gives us the opportunity to understand the way supporters and visitors alike get to and from the ground (i.e. with which means of transport, how much time it takes them, how much it costs, among other important information).  The results which came out of it are of huge interest. A key feature is that more than 6 out of 10 people use cars, while 19% of those surveyed said they walk to the stadium. Just 6% said they use public transport which is extremely low and already an important point to be addressed in the project plans.
Significantly, supporters who travel by car represent 62% of those surveyed, and most said that apart from the driver, they carry just one other passenger, while interestingly only one in 100 people who travel to the stadium from outside Thessaloniki were interested in a shuttle bus service.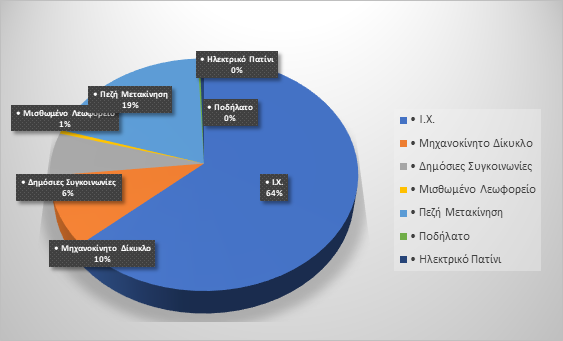 It's now time for the second survey, in which the public will be invited to share their views on the future. The goal is to understand whether the fans who will visit the new stadium are willing, and under what conditions, to change their habits by taking advantage of not only the Metro, but also the city bus lines, which are also expected to be restructured which would change significantly the situation in place today.
The stated preferences survey will be conducted online, but this time it will only apply to those who took part in the first phase survey, and only those who answered positively to the question about their participation in the second phase. The second survey questionnaire will take less than 4-5 minutes of your valuable time, is just as important as the first, and is a natural continuation and completion.
We would like to say a huge thank you for your valuable help!