paokfc.gr/News/
Vote for June's 11888 MVP
Vote for June's 11888 MVP
The return to competitive action after the long break due to the pandemic has not been ideal. A series of tough matches have followed, several poor results, and the team has seen their two main goals for the season disappear. That has been a big test, mainly a psychological one. But, even if the bigger picture has not been satisfactory, there have still been several players who have stood out with their performances. It's time for you to decide who was the top performer, by casting your votes via paokfc.gr and the PAOK FC Official App for the 11888 MVP for June.
07.07.2020
The first player staking a claim is Dimitris Giannoulis. The Greek internationals exceptional displays at full-back continued after the restart. Mr No Brakes produced consistent levels of performance, putting in a lot of running while also being solid in defence. Additionally, as we have come to expect, he has also provided a real attacking threat, demonstrated by the assist he served up during the game against OFI at the Toumba.
Next up is Anderson Esiti. The Nigerian midfielder had lost his place in the side before the break, but following the injury to Josip Misic, he was given a place in the starting IX once more and produced some solid displays in the role of defensive midfielder. His intensity, passion, timely interventions and tenacious tackling have been a feature every time he has stepped onto the pitch. The Tank took full advantage of the playing time given to him with some impressive performances.
Finally, our third contender is Fernando Varela . The Cape Verdean defender has consistently showed his worth during the Play Offs. He has been solid and stable on the left side of central defence, helping significantly in the build up play, while he also got himself on the scoresheet against Aris at the Kleanthis Vikelidis Stadium.
Take part in the voting now via paokfc.gr and select who you think was PAOK's best player for the month of June.

Thank you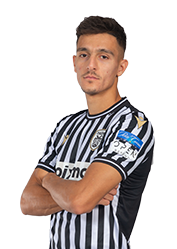 Thank you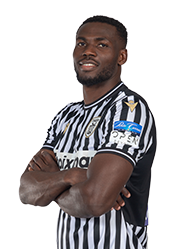 Thank you