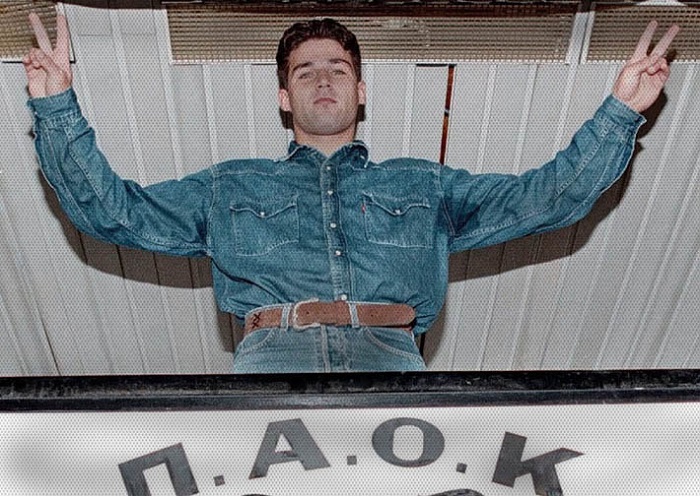 Panagiotis' memory is still alive…
The death of Panagiotis Katsouris is a black page in PAOK's history books. A young, lad, who put on the black-and-white jersey for 18 months, met an untimely death at the age of 22 in a car accident, a few minutes after playing a 5×5 match with his friends. Panagiotis was passionate about football and cars –the latter betrayed him on 9 February 1998.
Born on 28 October 1976, Katsouris joined PAOK from Naoussa in the summer of 1996. He was arguably the best left-full back of his generation, already an U21 international –that proved the quickest way to the initial line-up of the "Double-Headed Eagle". In 8 September 1996, in the league opener against OFI that PAOK won 3-1, Swede tactician Gunder Bengtsson gave Panagiotis his first start.
His circle at PAOK would sadly stop abruptly against the same opponent: vs OFI at Toumba Stadium. On 25 January 1998, a few days before the accident, he featured for 12 minutes in the encounter against the Cretan outfit. He netted 3 goals in a total of 29 games for the "Double-Headed Eagle": 24 matches for the league, four in the Greek Cup and one UEFA Cup encounter against Club Atlético de Madrid.
A memorial service is held every year on the spot where Katsouris lost control of his car and lost his life. Everybody attends it: the administration of PAOK FC, the family and friends of the player and PAOK fans. Since 2009, the club hold the annual Youth Tournament "Panagiotis Katsouris" in his memory –a renowned tournament and among the best in the Balkans.