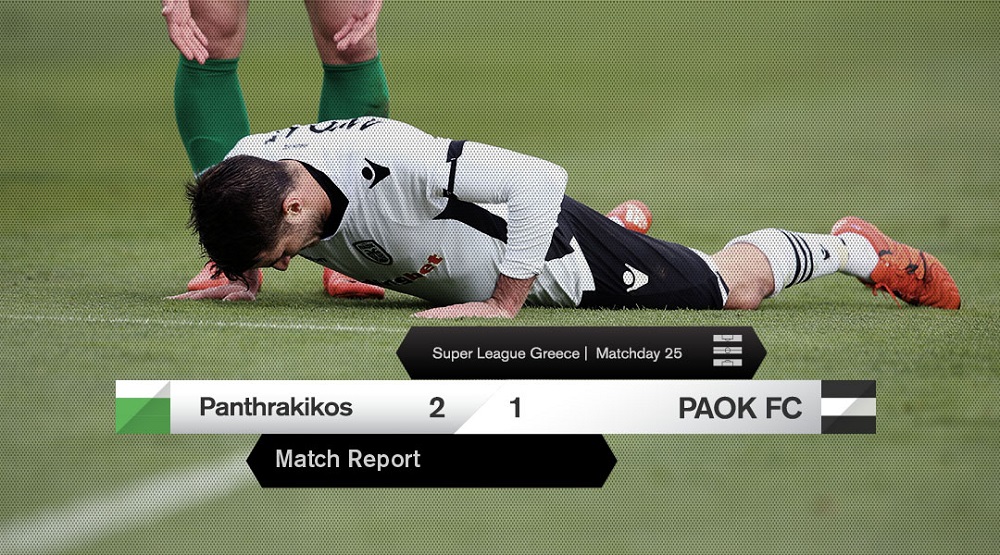 With their mind elsewhere
PAOK somehow managed to lose 2-1 to Panthrakikos, despite having more than 65% ball possession and over 20 attempts to score (more than half on target).
Ivan Savvidis asked the team to turn over a new leaf after Wednesday's incidents, but his words fell through. It's the only explanation one can give for PAOK's performance in Komotini. They took the lead with a fine header by Dimitris Chatziisaias, were constantly in attack, but somehow managed to lose.
Taking into account the expected ban, players and coach need to return to their winning ways and fine performances, otherwise the whole season will be lost.
Apart from Chatziisaias's goal, they wasted opportunities to extend their lead through Giannis Μystakidis, Stefanos Athanasiadis, Dimitris Pelkas, Marin Leovac and Giorgos Tzavellas, they didn't take advantage of the numerous set pieces they won around Athanasiadis's box and ended up losing with goals by Igor (50') and Papageorgiou (87').
Line-ups:
Πανθρακικός: Athanasiadis, Petavrakis, Potouridis, Papageorgiou, Bougaidis, Iliadis, Tsiaras, Baykara, Diguini (90+3′ Fernández), Moudouroglou (71′ Ladakis), Igor (90′ Nikoltsis).
PAOK: Vellidis, Vítor, Chatziisaias, Τzavellas, Charisis (56′ Αthanasiadis), Τziolis (56′ Κace), Antonis, Kitsiou, Leovac (70′ Kakko), Pelkas, Mystakidis.