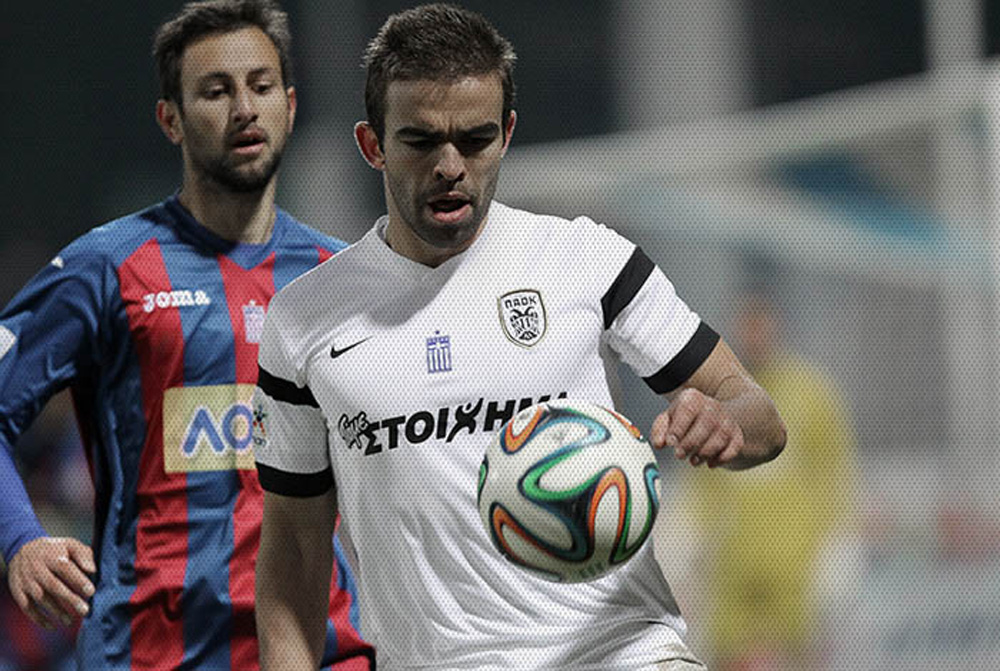 PAOK needed a victory out of their match in Corfu in order to remain alive in the Greek Cup. It was a priori a tough task against a good and organized opponent. The "Double-Headed Eagle" fielded a line-up full of non-regulars and the players needed time to blend on the pitch. The final 0-0 against AO Kerkyra saw PAOK get eliminated from the Greek Cup. From now on, they will focus exclusively on the Super League, as it's their last aim for the season.
Angelos Anastasiadis gave playing time to several non-starters (Konstantinidis, Pozatzidis and Savvidis), but the team didn't lack quality. However the team was not compact enough and the first half went by with PAOK's fruitless domination on the pitch. They could have earned a spot kick, but referee Dimitropoulos waved "play" after Kritikos handed the ball in AO Kerkyra's box. Only one shot was taken in the first half –Kerkyra fired it from a set piece.
After the interval, Anastasiadis gave entrance to Răzvan Raț at first, and then to Stefanos Athanasiadis and Róbert Mak (after quite a few weeks). PAOK applied pressure and carved out several chances to score –Dimitris Papadopoulos and Ergys Kace wasted the most significant of them. The final 0-0 saw AO Kerkyra qualify to the next round, along with PAS Giannina who saw Apollon Kalamaria off.
PAOK are now left with only one aim in their season, the biggest one: league title. They lead the standings and their next match is one of the most demanding of the season, as they face feisty Asteras at Tripolis on Saturday. The comeback of Róbert Mak was very encouraging, as he looks perfectly fit and he returns in the most crucial moment, just before the start of the second round marathon.
The line-ups:
AO Kerkyra (Grigoriou): Koutzavasilis, Paraskevaidis, Gomes (39′ Zoumpoulakis), Rojas (84′ Nayar), Markovski, Kritikos, Javito, Sánchez (69′ Kontos), Siontis, Dimitrovski, Diogo.
PΑΟΚ (Anastasiadis): Itandje, Konstantinidis, Skondras, Vítor, Pozatzidis (46′ Raț), Maduro, Tzandaris (62′ Athanasiadis), Kace, Savvidis (70′ Mak), Golasa, Papadopoulos.