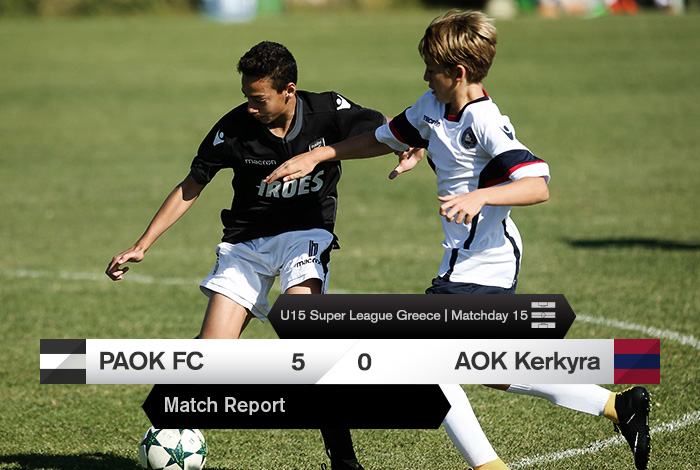 U15s thrash AOK Kerkyra 5-0
Kizylis scored a brace for the "Double-Headed Eagle" in the 24th and 57th minute (assisted by Routsis and Kouidis respectively). Tsagalidis (assisted by Karakoutis in the 45th minute), Manesidis (set up by Tsagalidis at the stroke of the hour) and Konstantelias (teed up by Manesidis in the 63rd minute) also added their names on the scorers' sheet.
PAOK U15: Zadikopoulos, Pairazidis, Τsagalidis, Chnaris, Manolioudis, Stoios (58' Konstantelias), Bournelis (58' Chatzistravos), Κouidis, Κizylis (58' Μanesidis), Routsis, Κarakoutis.