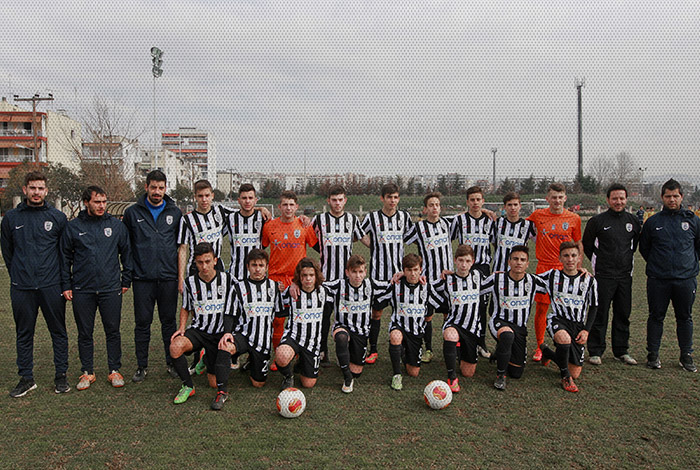 U15s thrash PAS Giannina 5-0
With one match to go before the Super League final, PAOK U15s made light work of their encounter against PAS Giannina. The "Double-Headed Eagle's" youngsters thrashed their opponents 5-0 and increased their lead in the standings to 16 points from second-place SKODA Xanthi and 17 from third-placed Panetolikos.
PAOK scored the opener just five minutes after kick-off through Doumtsis who collected the rebound from Gargalatzidis's shot and slotted the ball home. Gaitanidis was awarded a penalty in the 14th minute and the spot kick was converted by Lyratzis . Gargalatzidis made it 3-0 in the 21st minute teed up by Tsaousis, whose direct free kick in the 40th minute was denied by the woodwork. Gaitanidis scored PAOK's fourth collecting an assist by Pantazidis. Five minutes later, Gaitanidis completed his brace of the day connecting Kyrtsos's assist.
PAOK U15: Syllektis, Voutsas, Efremidis, Tsaousis (70′ Tourgaidis), Lyratzis (70′ Pantazidis), Maniotis (70′ Galileos), Tsigaras (70′ Loufakis), Kyrtsos, Gargalatzidis (70′ Kyziridis), Doumtsis, Gaitanidis.