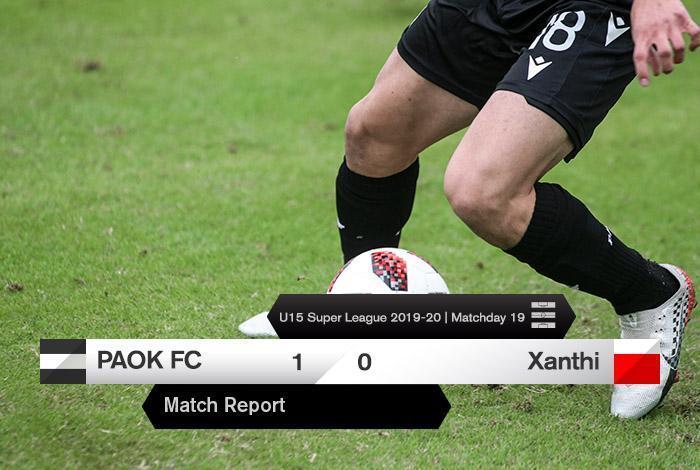 PAOK's Under-15 side see off Xanthi 1-0
Another match, another win for the Under-15's. Their 14th in a row in fact, this time Xanthi were the victims via a 1-0 scoreline. With just two games remaining until the end of the regular season, PAOK have clinched top spot in their group and a place in the Final Four.
The winning goal of the match for PAOK came in the 38th minute, with Koutsioudis the man on target from the penalty spot after Ignatiou had been fouled.
PAOK lineup:
Nikolakoulis, Koupenos, Skourtzis, Papaevangelou, Kalioglou, Giagtzidis (60′ Papageorgiou), Mavris (60′ Karaioannou), Pekridis (65′ Panikidis), Lekkas (65′ Zoubi), Koutsioudis, Ignatiou (70′ Milonas).