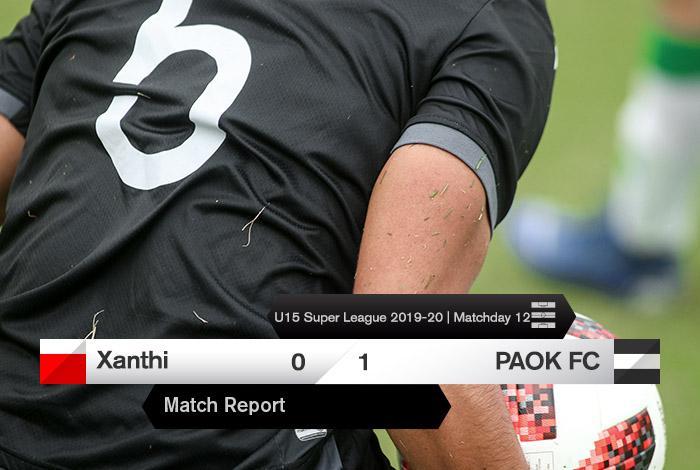 Under-15's edge past Xanthi
PAOK's Under-15 side claimed all three points thanks to a 1-0 away win at Xanthi, a scoreline which flattered the home side.
Alexiadis and Hagan's players did not have a tough time, controlling the game for long spells and creating plenty of opportunities, although the did not manage to convert as many of them as they would have liked. The crucial goal came after 55 minutes. Deligiannis picked out Ganopoulos, who scored with a side-footed finish to claim all three points for PAOK.
PAOK line-up:
Nikolakoulis, Georgiadis, Deligiannis, Kastidis, Pasachidis, Papaevangelou, Ignatiou (50′ Varela), Kottas, Koutsioudis (70′ Mavris), Goumas, Ganopoulos.