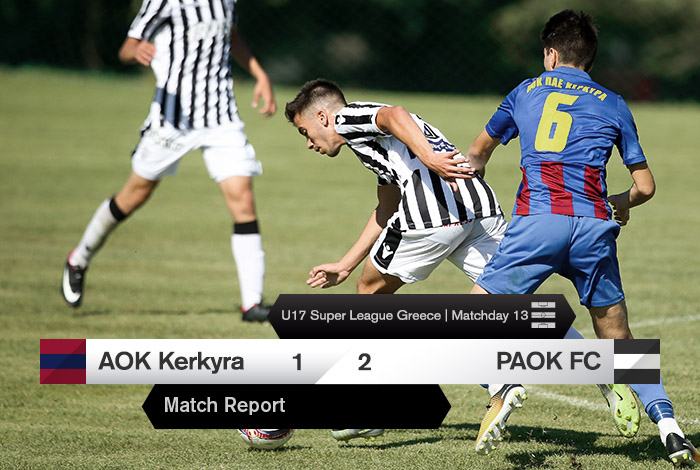 PAOK U17s defeat AOK Kerkyra 2-1
The home side took the lead in the 20th minute, but PAOK equalized with a direct free-kick by Sapountzis. Tachatos scored the winner in the late stages of the match, set up by Koreas.
PAOK U17: Balomenos, Pournaras (45' Tachatos), Aventisian (45' Stojnovic), Panagiotou, Moutzouris, Voutsas, Karamperis (45' Sapountzis), Grosdis, Xifilinos, Theodoridis (60' Altintzis), Spartiatis (60' Koreas).