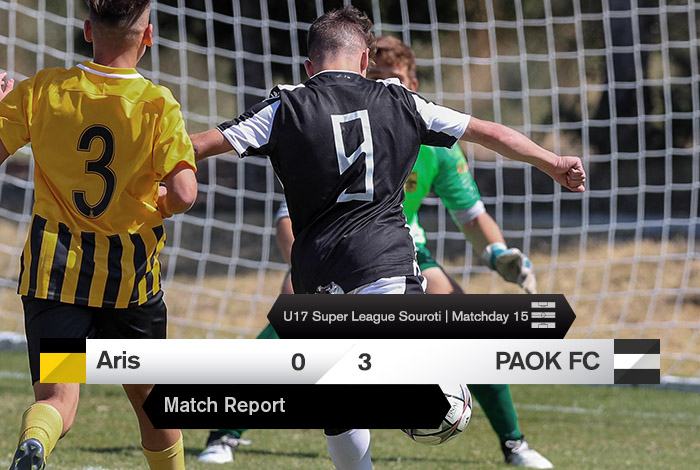 U17s prevailed in the derby
Tziolis netted the opener in the 42nd minute, culminating a fine team effort and he doubled PAOK's and his own tally in the 65th minute. Gortegiani sealed the 3-0 victory of the "Double-Headed Eagle" in the 80th minute.
PAOK U17: Balomenos, Τsopouroglou (75' Κitsakis), Αventisian, Panagiotou, Κoulierakis (75' Λαγωνίδης), Grosdis, Κoutentakis, Pipiliaris (70' Gortegiani), Κonstantelias, Κarakoutis (65' Αltintzis), Τzolis.