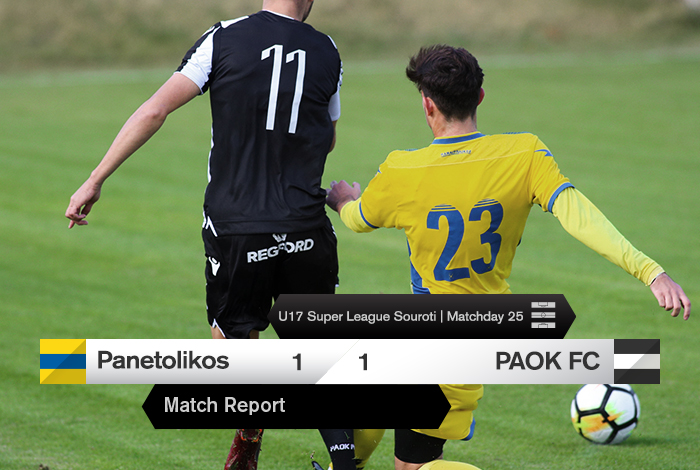 In a match held on Saturday morning in Emileon Sport Centre, the home side took the lead in the 20th minute. PAOK reacted swiftly, claimed possession and exhibited their creativity skills, but it took them time before getting off the mark. In the 65th minute, Karakoutis collected Gortegiani's pass and beat the rival goalkeeper.
The "Double-Headed Eagle" squandered several opportunities for a winner, including a shot on woodwork in the 70th minute, however the 1-1 stood until the end.
PAOK U17: Makris, Τsopouroglou, Theodoridis, Κoulierakis, Dajko, Κouidis (50' Τzolis), Κoutentakis, Τemertzoglou (50' Grosdis), Pipiliaris (70' Panagiotou), Κarakoutis, Gortegiani (75' Κitsakis).