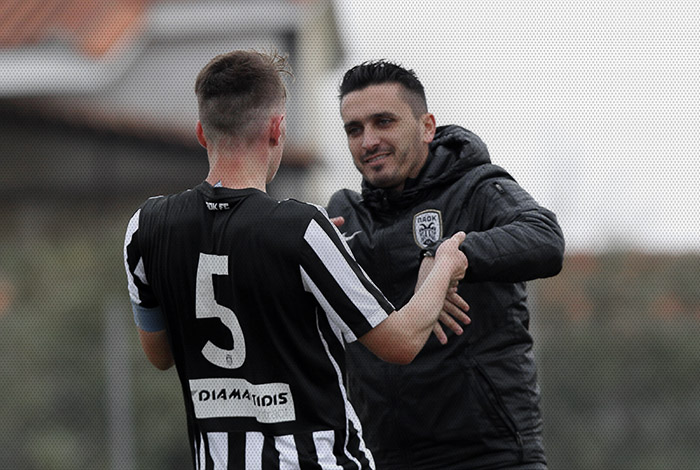 U17s prevail with stoppage-time winner
PAOK had already secured top spot of their group and a place in the Super League U17 final four, with four matches to go. On Wednesday they faced title holders SKODA Xanthi, who are trying to overtake PAS Giannina in the standings in order to qualify for the final four.
The "Double-Headed Eagle" wasted quite a few opportunities for the opener, through Koutousis (32′), Kligopoulos (39′) and Yfantidis (79′). They got the winner at stoppage time, with a penalty awarded to Yfantidis who was brought down into the area as he was about to beat the rival goalkeeper. Argyriou converted the spot kick.
There are still three matches left in the regular season calendar and PAOK are playing rather conservatively, in order to be in top form in the Final Four, expected to be held at the end of May.
PAOK U17: Siampanis, Liaptsis, Aidonidis (78′ Makousis), Dodontsakis (46′ Charalampidis), Paspalas, Kyrillidis, Panagiotidis (74′ Yfantidis), Kligopoulos (55′ Kapretsos), Mattheou, Efthymiou, Koutousis (60′ Argyriou).