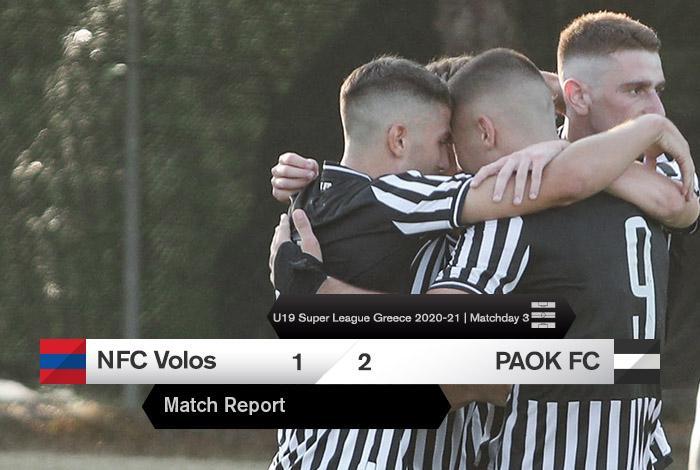 PAOK's Under-19 side made it three wins from three in this season's Super League on Saturday after beating Volos 2-1 away.
The match did not start in the best way for Pablo Garcia and Miroslav Schnauzner's team, with Volos taking a 13th-minute lead from a corner.
PAOK, however, managed to stay focused and pulled level in the 22nd minute through Gorteziani, who scored from Kaloutsikidis' assist.
In the 39th minute it was Gorteziani again who found himself through on goal following a pass from Konstantelia, and he fired home to turn the game on its head.
And that was how the scores stayed until the final whistle, with the Double-headed Eagle wasting a plethora of chances to increase the winning margin, before then having some anxious moments towards the end but still managing to hang on to take the three points.
PAOK's line-up:
Balomenos, Kaloutsikidis (80′ Koulierakis), Panagiotou, Manalioudis, Aventisian, Giaxis, Grosdis, Konstantelias (80′ Kountentakis), Tsopouroglou, Gorteziani, Panidis (60′ Koulouris).