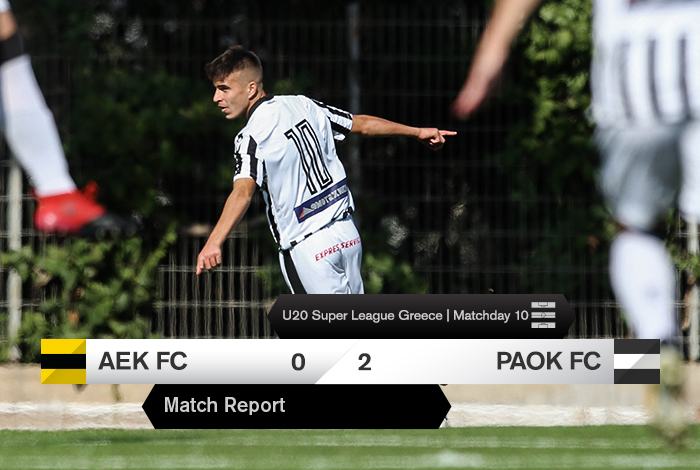 U20s cruise to away victory
The black-and-whites took control of proceedings from minute one and started looking for an early goal. They were compensated in the 27th minute, when Balogiannis intercepted the ball, fed Chatzistravos, who broke into the rival area and fired for the 0-1 lead. PAOK kept the ball and wasted a few good chances to extend their lead, but the scoreline remained the same until the interval.
The complexion of the match didn't change in the second half. Pablo García's troops were very disciplined in defence and highly dangerous upfront. In the 68th minute they doubled their lead, Chatzistravos setting up Gargalatzidis for a skillful finish.
PAOK kept a firm hand on the match until the final whistle and could have scored more goals. This three-pointer allows the young "Double-Headed Eagle" players to climb to the top of the standings, level with Panathinaikos (both have 23 points).
PAOK U20: Muca, Dimitriou, Diamantis, Lyratzis, Balogiannis, Tsaousis, Kozak (70′ Maniotis), Chatzidimpas, Gargalatzidis, Chatzistravos (80′ Papadopoulos), Vrakas (60′ Tzovaras)