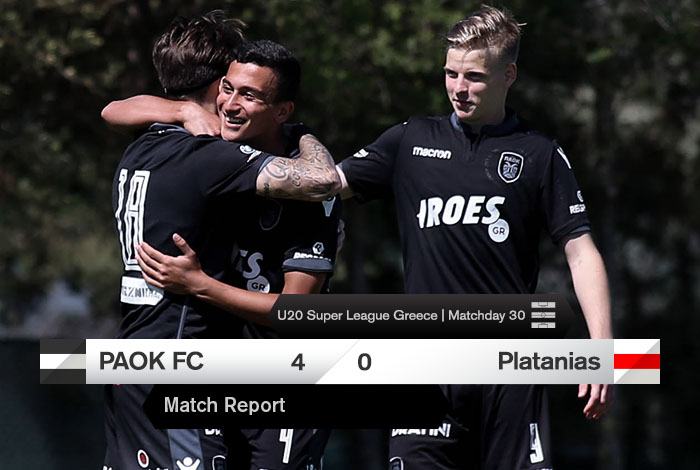 U20s win 4-0 and edge closer to title
PAOK U20s didn't allow their rivals any room for reaction. They took the lead in the 17th minute through Lyratzis on an assist by Gargalatzidis and their self-confidence did the rest. Markovski had a good opportunity to score, Kozak was denied by the woodwork, before Gargalatzidis made it 2-0 in the 24th minute, set up by Markovski.
The "Double-Headed Eagle" were in control after the interval as well. In the 55th minute, Gargalatzidis combined impeccably with Balogiannis before making it 3-0. Markovski added his name on the scorers' sheet in the 62nd minute, teed up by Tsaousis. Papadopoulos came close to a fifth goal in the 80th minute…
PAOK U20: Siampanis, Diamantis, Michailidis, Lyratzis (66' Papathanasiou), Tsaousis, Tsigaras, Chatzistravos (75' Papadopoulos), Balogiannis (66' Aidonidis), Kozak, Gargalatzidis, Markovski.