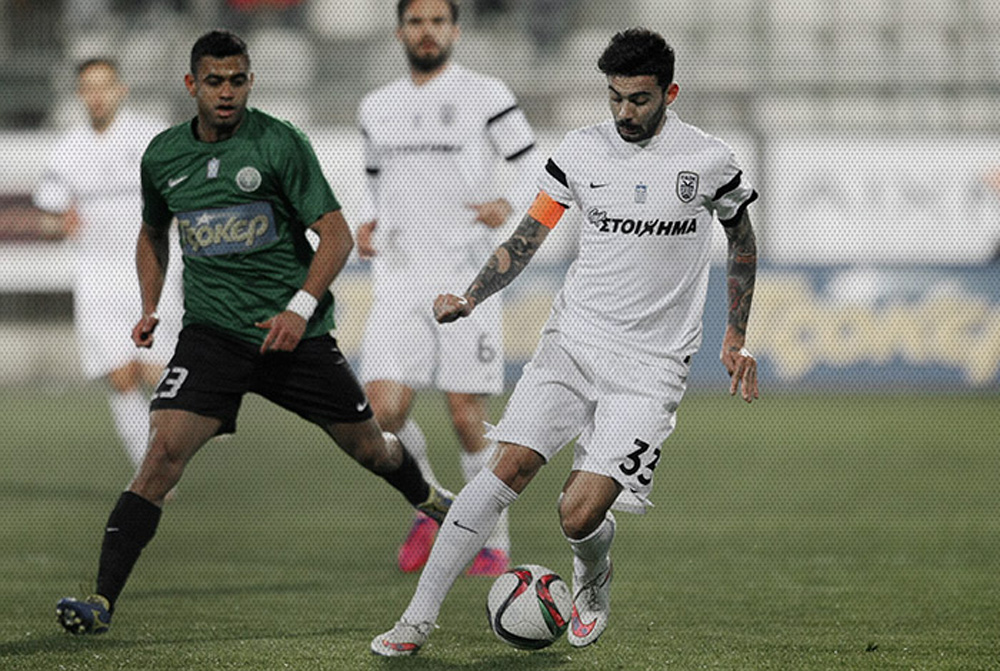 PAOK suffered yet another away defeat, as the Thessaloniki club succumbed 3-1 to Panthrakikos at Komotini. There are various reasons that led to this result –mainly the fact that the "Double-Headed Eagle" keep conceding goals too easily. On Saturday, they allowed their rivals score twice out of just three attempts on goal…
PAOK's original plan was to prevent Panthrakikos from creating situations to score and, at the same time, keep the ball in and around Athanasiadis's goal, in order to score an early goal that would pave the way to victory. Instead of sticking to the plan and despite carving out some opportunities to get the opener, PAOK found themselves trailing after just seven minutes of play with Panthrakikos' first shot in the encounter. Just before the interval, the Komotini outfit doubled their lead with just their third shot in the match!
It became an uphill battle for the black-and-whites. Despite reducing distances through Papadopoulos, they were unable to turn the tie around. The same player committed a penalty-triggering foul and Panthrakikos secured their 3-1 victory from the spot.
Line-ups:
Panthrakikos: Athanasiadis, M'Bow, Melissis, Potouridis, Mejía, Romeu, Tsoumanis, Cases (66′ Iliadis), Baykara, Diguiny (90′ Chasomeris), Tzanis (46′ Igor)
PΑΟΚ: Itandje, Papagiannopoulos (46′ Tzavellas), Vítor, Konstantinidis, Skondras, Tziolis, Noboa, Mak (81′ Koulouris), Golasa (46′ Pereyra), Papadopoulos, Athanasiadis.