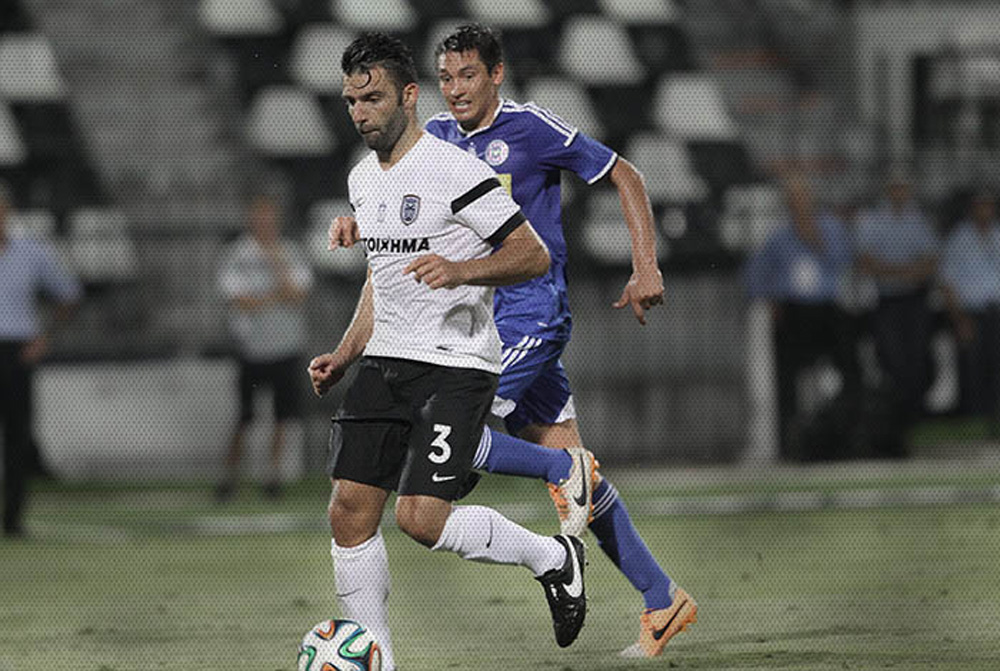 PAOK's 1-1 home draw against AEL Kalloni was not the expected or the desired result on the opening day of the Super League –it only enhanced the dull feeling from seeing the stands of Toumba empty. PAOK were in control of the encounter once again (as they did in Moldova on Thursday), but conceded a goal against the run of play and then only managed to equalize.
Angelos Anastasiadis fielded a 4-4-1-1 formation, with Glykos in goal, Kitsiou and Spyropoulos as full backs and Τzavellas and Vítor in the centre of defence. Tziolis and Tzandaris featured as defensive midfielders, Mak played on the right flank, Martens on the left, Koulouris as central forward and Facundo Pereyra behind him in a free role.
From the first minute of the encounter, it was obvious that the "Double-Headed Eagle" were pressuring high up the pitch in order to gain control, while AEL Kalloni were content in defending and closing down spaces, but failed to produce the counterattacks their original plan suggested. Angelos Anastasiadis' troops reached the visitors' box and tried to carve out clear chances to score, but that didn't happen in the first half. As for Kalloni, they threatened with a goal of their won in the 32nd minute through Manousos.
The complexion of the match remained unchanged after the interval, with PAOK enjoying more possession. However AEL Kalloni started to come out of their box and look for counterattacking occasions. Pereyra and Mak wasted good chances to score and PAOK were punished for their lack of finishing in the 63rd minute. The visitors scored the opener after Manousos teed up Camara, culminating a textbook counter.
PAOK snapped out of the shock and pressured with all their might for an equalizer. In the 74th minute, a fine combination saw Mak cross from the left and Facundo Pereyra fire a close range shot to make it 1-1. PAOK kept pressing to complete their comeback, but Kyriakos Savvidis' in the 86th minute forced an instinctive save by Hogg..
In the 88th minute, referee Κominis saw Leozinho and Pereyra push each other to gain control of the ball and judged that the Argentinian of PAOK should be dismissed with a direct red card, while he just cautioned his rival. This decision was strongly disputed by PAOK, who were reduced to 10 players for the remaining six minutes of play.
Line-ups:
PΑΟΚ: Glykos, Kitsiou, Vítor, Tzavellas, Spyropoulos, Tziolis (Raț 77′), Tzandaris (Maduro 68′), Pereyra, Martens (Savvidis 55′), Mak, Koulouris.
AEL Kalloni: Hogg, Anastasiadis, Adejo, Vallios, Llorente, Kaltsas (Giorgou 90′), Barrera, Camara (Kyprou 83′), Manousos, Leozinho, Chorianopoulos (Keita 58΄).