paokfc.gr/News/
The Hall of Fame of PAOK's anniversary
The Hall of Fame of PAOK's anniversary
Along with late Aristarchos Fountoukidis, these are the 10 players with the most appearances for PAOK. They are a huge part of the club's history and they talked to paokfc.gr about the 90th anniversary.
20.04.2016
They could talk for hours about their experiences and their emotions for PAOK. We chose to ask them two questions and express a wish for the club. Here is what they said:
Questions
1.What does PAOK mean to you?
2.What is the first thing that comes to mind when you hear the word "PAOK"?
3.A wish for PAOK's 90th anniversary…
Giorgos Koudas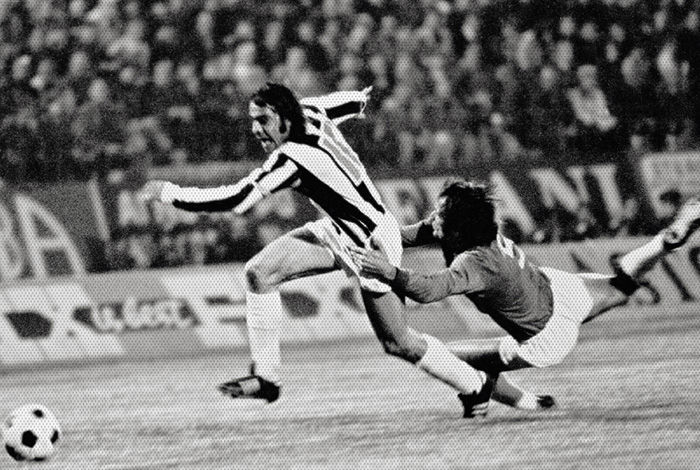 PAOK is my whole life. Even before I joined the youth sections at the age of 12 in Syntrivani, throughout my career until I turned 38… Even afterwards, I never left PAOK and was always there.
The first thing that comes to mind is the philosophy and the principles of the people who founded the club in 1926. These people were forced to leave their homeland and managed to turn their pain into creation. They were our teachers and those who instilled in us their love for the team.
Το 2006, when we celebrated the 80th anniversary during tough times for the club, we wished for a big investor to show up and help the club find their way. It took a while, but our wish came true in 2012, with Ivan Savvidis's arrival in our family. Therefore, I wish and hope that the next ten years will lead to the team's resurrection and lead the club to growth and titles.
Kostas Iosifidis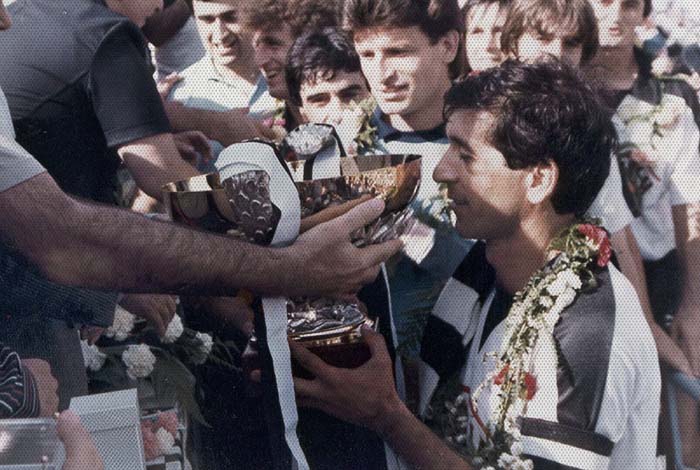 PAOK is my home, it's my day-to-day life. It's my biggest love and passion. PAOK is my whole life.
All these stories I would hear from my father about the lost fatherlands. The pain of the people who left their homes, came to Thessaloniki and founded the club.
I wish for constant progress and growth. For us all to live our egos aside and focus exclusively on bringing the team to the top, where they deserve to be.
Stavros Sarafis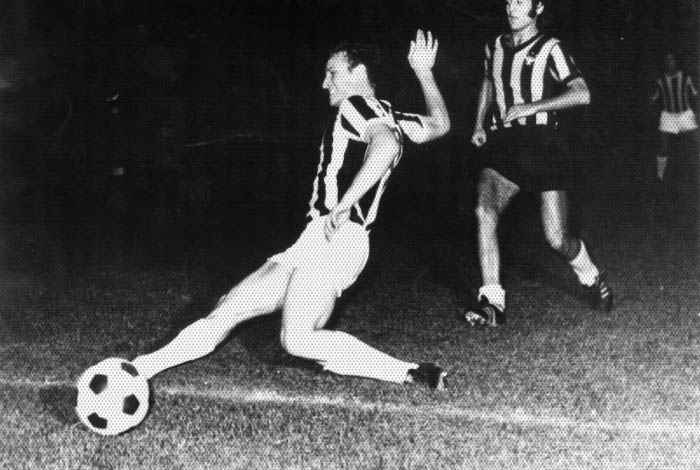 40 years in this club –it's my whole life. I can't put it otherwise.
These are the four letters that I serve and will always serve. That says it all, I think.
I wish for constant progress and improvement.
Dimitris Salpingidis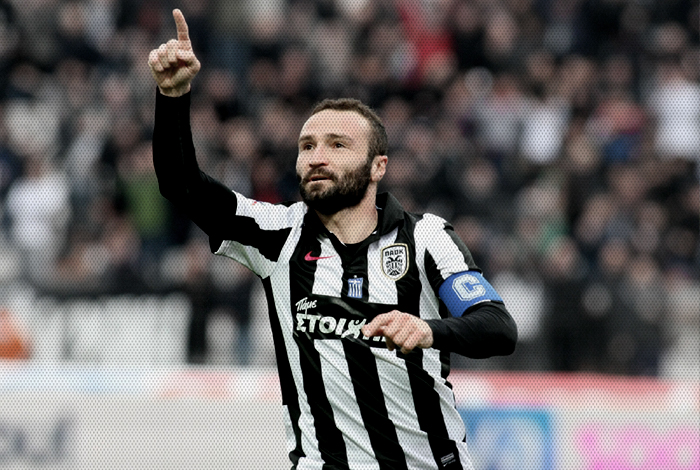 PAOK have been engraved on my life. They have given me so much as an athlete, as a person. I have lived many joys and sorrows in this team. My life would have been entirely different, had I not been a member of PAOK's family.
Sunday, stadium, joy.
I wish all the best to the team, may they be even more successful in upcoming years.
Giannis Gounaris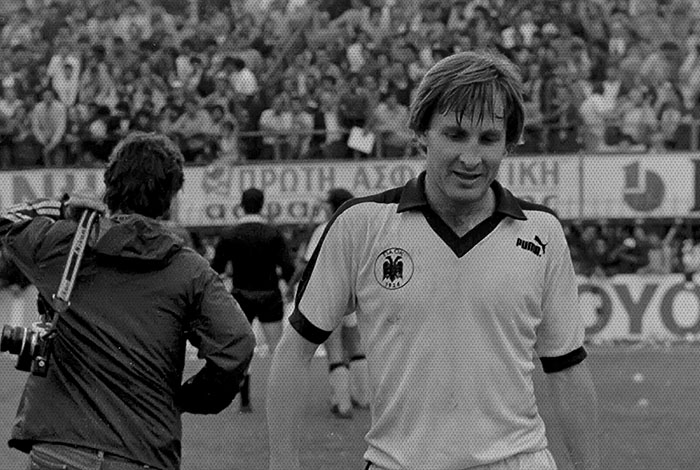 PAOK is my homeland. It's the soul of my refugee father, who worked in the construction of Toumba Stadium. It's the ideology of the Asia Minor refugees who founded this club and instilled their values to us.
I served the club for 12 years and was a part of the team who won titles in the '70s. What always comes to mind is the satisfaction for making our fans happy.
I wish for everyone to realize that PAOK were founded to prevail. And they need to win titles for that.
Koulis Apostolidis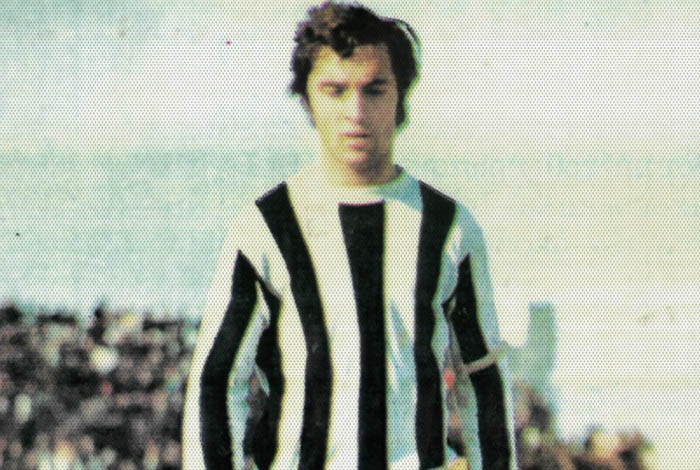 PΑΟΚ are a family. I can't say that PAOK are a team, because they are so much more than that.
Passion and fight. These emotions go hand in hand with our club. And all the moments that we lived in the '70s always come to mind.
My wish is for PAOK to create a future team that will overshadow the '70s team. A team that will become the most successful in the club's history.
Giorgos Toursounidis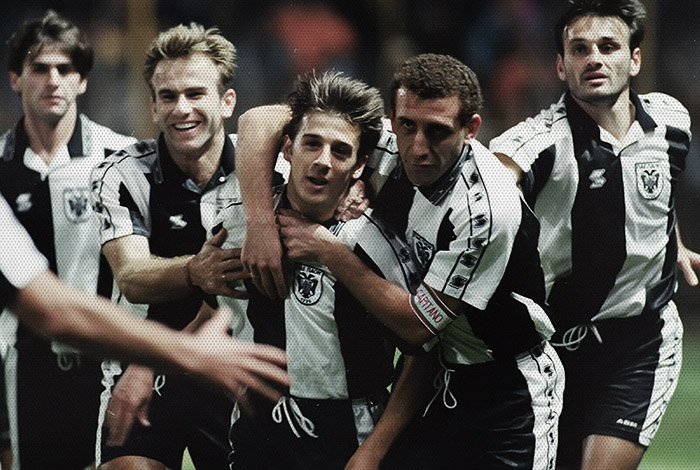 PAOK is my whole life. It's my second home and my second family. I had the honour of competing for the club since a very young age and I got to experience great moments.
Beautiful feelings surface. Intense memories from the past. Most of all, the bond between the team and the fans.
My wish is for the team to enter the path of success. Ivan Savvidis's presence ensures excellence off the pitch for the club. It's now time for the team to win titles and establish themselves in Europe, as they deserve.
Giorgos Skartados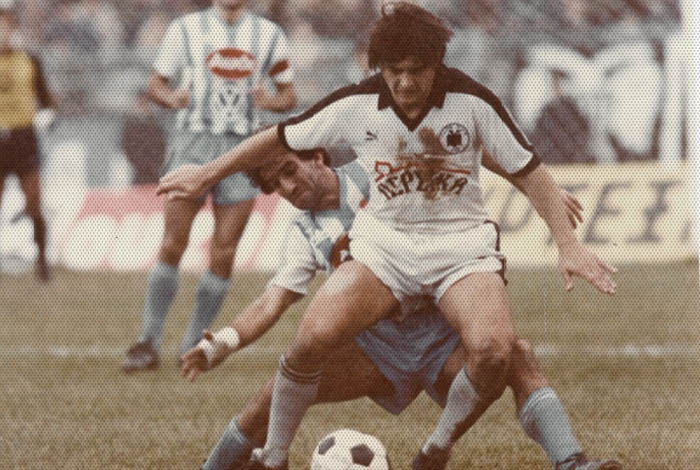 PAOK means everything to me. What I am today, what I have done so far in my life, it all happened because of PAOK.
The first thing that comes to mind is the on-going struggle of PAOK against the Athens status quo.
I wish them many happy years and much success.
Leandros Symeonidis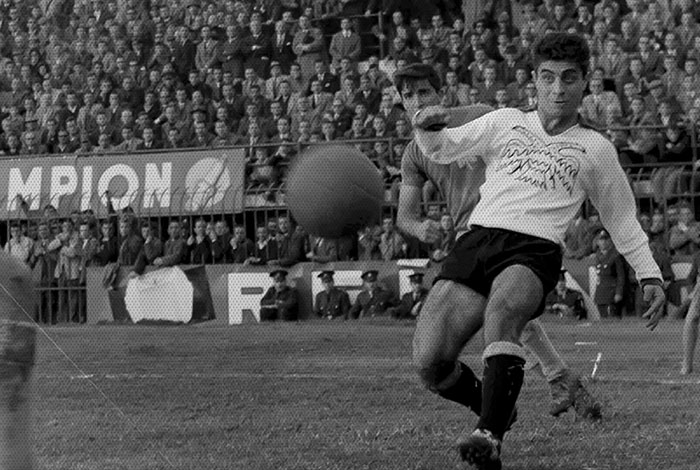 PAOK is my life, my soul, my family. I love PAOK. This club shaped up my life and I got to live great moments because of PAOK and their fans.
I can't say something specific. PAOK are my life, everything I have experienced since childhood.
I wish for many years of existence, prosperity and growth.