paokfc.gr/First Team/
PAOK's new coaching staff
PAOK's new coaching staff
Răzvan Lucescu didn't come alone at PAOK. He brought along his close associates who will assist him in the "Double-Headed Eagle" as well.
12.08.2017
After the coaching change, goalkeeping coach Giorgos Skiathitis and rehabilitation coach Vasilis Kanaras remained at their posts. There are four newcomers who accompanied the Romanian coach. Let's meet them:
Diego Longo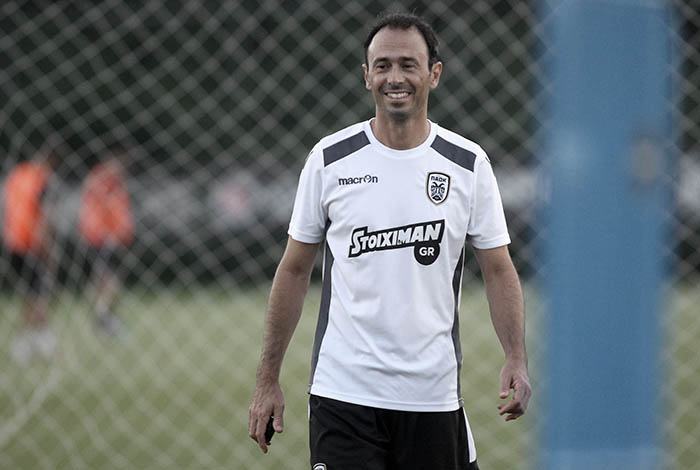 Diego Longo has been by Răzvan Lucescu's side since 2005, as his closest associate and first assistant.
Born on 29 January 1976, he graduated from Genova College and then studied in the universities of Florence and Lyon, taking courses relative to sports, coaching, physiology, anatomy and injury prevention and control.
In the first years of his career, he dealt with coaching in youth squads of various clubs in Italy, before joining the coaching staff of Pontessimo and then making the leap to FC Rapid București, where he first met Lucescu. Since then, he has followed the Romanian coach in all his professional steps and has been his assistant. His main job is to analyze the rivals, the team's matches and set up physical condition trainings.
He has also followed seminars on video analysis and has also earned the coaching diplomas of UEFA, making it to the UEFA Pro.
Cristiano Bacci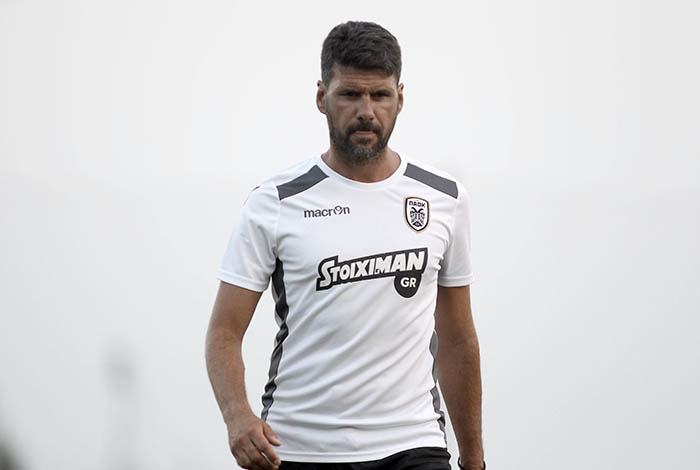 Born on 6 July 1975 in Viareggio, Italy, he started his football career at the club of his native town in 1991. In a period of 16 years, he got to play for 13 clubs in all tiers of Italian football, also spending one season at AS Roma.
He retired from football in 2007 and went into coaching. He first attended the Entella Academy, then worked for Derthona FBC 1908 and Cartese before moving to Portugal to join the coaching staff of SC Olhanense until November 2016.
He has a degree in Logistics and Library Science, while he is also in possession of a UEFA Pro degree.
He was born on 1 April 1976 in the Italian town of Chiavari. He graduated from the University of Florence with a degree on Sports Sciences and left Italy in 2003 to continue his education in the University of Lyon. He earned a master's degree on sports preparation, specializing on football.
From 2000 to 2006 he worked as coach in the Virtus Entela youth teams and then had spells as fitness coach in various Italian and Romanian clubs, such as AS Caperanense, FC Rapid București, AFC Astra Giurgiu and FC Steaua București. He also spent six months with the Romania U21s.
He has a UEFA B degree and also deals with analyzing game.
He graduated from the Dimokritio University of Thrace in 2014 with a degree in Physical Education, specialized in Sports Rehabilitation. A year later, he completed his post-graduate thesis on Exercise and Life Quality.
He did his practical stage in the Rehabilitation Laboratory of the Dimokritio University of Thrace and then was hired by FC Xanthi.
He took over as rehabilitation coach and an active role in the coaching program of the team, supervising the strength and physical condition training sessions, while also working in the injury prevention department.
He was responsible of the isokinetic evaluation of the players in the club's youth sides, while also working as the team's official translator boosting an impeccable knowledge of English. He is a licensed GPS data analyzer.