paokfc.gr/News/
Varela voted Player of the Year by his team-mates
Varela voted Player of the Year by his team-mates
Fernando Varela is the Players' Player of the Year for 2017-18 and paokfc.gr describes the moment he was presented with his accolade, a few minutes after the award ceremony of the Greek Cup trophy.
15.05.2018
Exhausted by the effort and the emotions, he was sitting in the dressing room, his head bent down, with his comrades around him. The job was done and his body refused to cooperate with his brain…
Suddenly he heard his name. He turned his head wondering what was happening. Then he realized he had been voted PAOK MVP of the season by his team-mates, his peers, his fellow warriors…
Fernando Varela – Players' Player of the Year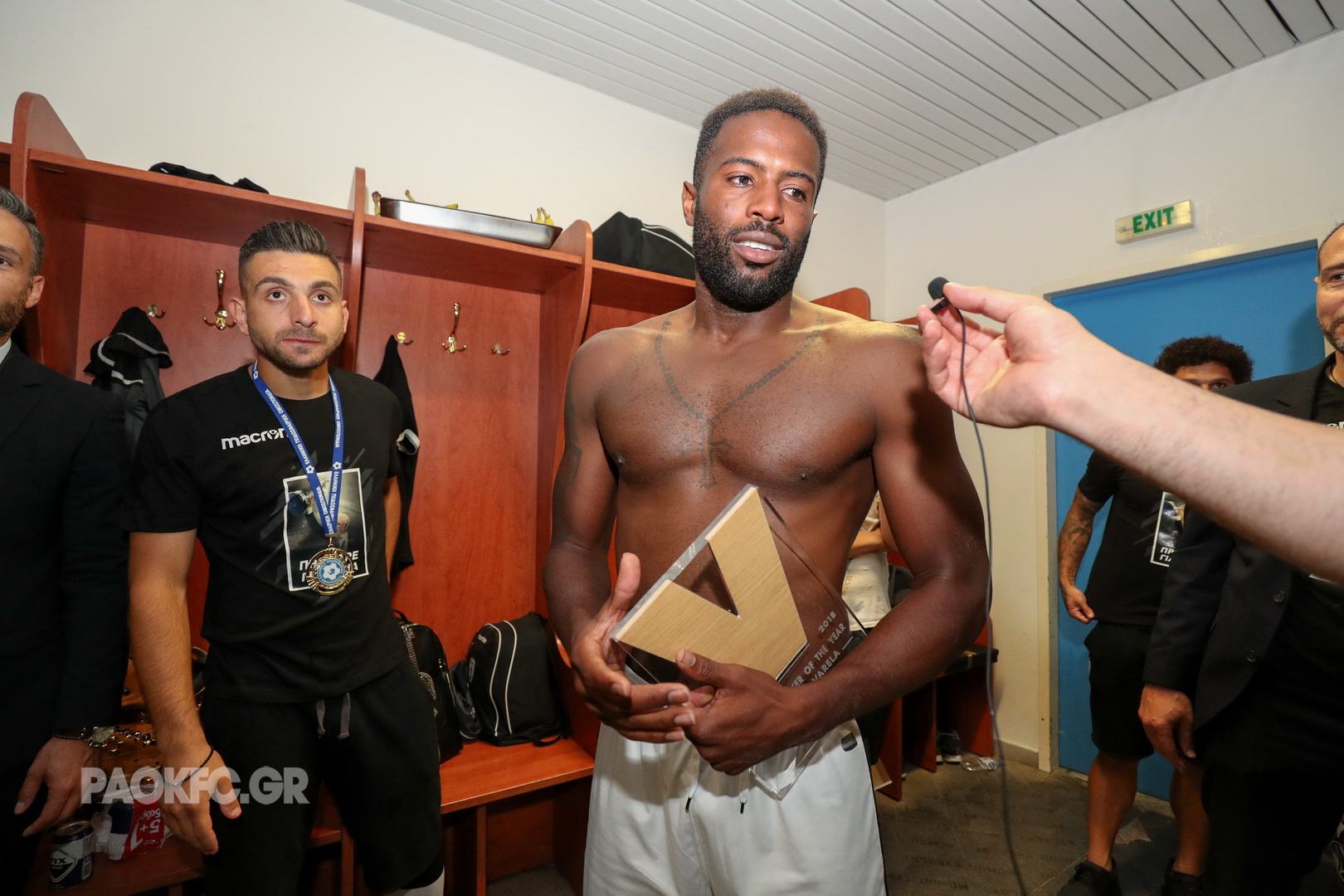 When he got his hands on the award, he tried to say a few words, but… in vain. All teary-eyed, he couldn't speak. He tried –again in vain– to hold back his tears, but then he just let go. There was no reason to pretend he was unshaken… His team-mates, the ones who voted for him, chanted his name, as a sign of appreciation and acknowledgment for his excellent performance in every single encounter. This is arguably the top honour bestowed on a footballer.