paokfc.gr/News/
Sports Marketing Award for PAOK FC
Sports Marketing Award for PAOK FC
PAOK got bronze prize in the Innovative Platforms / Sponsors' Promotion category of Sports Marketing Awards 2018 for their promotional work in their cooperation with NICE ICE.
11.07.2018
The "Double-Headed Eagle" responded to the challenge, by creating a communication platform to promote NICE ICE through the daily activity of the team.
The Marketing department of PAOK FC aimed to link simply and resourcefully the company's activity with the daily life of the football section. Through minor details, such as the cases for the players' bottles or the fridge they keep close during training to get hydrated.
PAOK FC Social Media and Instagram stories of goals also played a big part in the promotion, with the NICE Goal action. And just like that the company of packaged ice won the team fans over.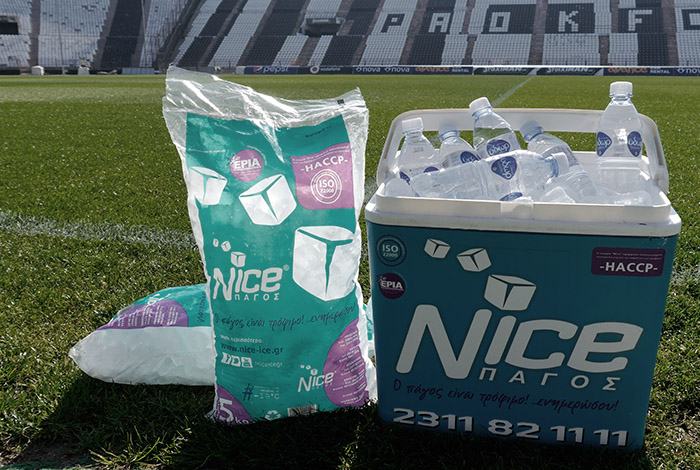 This innovative plan proved extremely effective for the "Double-Headed Eagle's" sponsor and both sides met their goals. The sponsoring campaign of PAOK FC for NICE ICE won a significant accolade, landing bronze prize at Sports Marketing Awards 2018 in the Innovative Platforms / Sponsors' Promotion category.
The event was held for a second consecutive year at Gazarte in Athens. PAOK FC were represented by Sponsors' Manager Giorgos Lagaris.