paokfc.gr/News/
Quotes from the Mixed Zone after AFC Ajax-PAOK
Quotes from the Mixed Zone after AFC Ajax-PAOK
The statements of Omar El Kaddouri, Dimitris Pelkas and Diego Biseswar after the final whistle of the match at the Johan Cruyff ArenA against Ajax in the 3rd qualifying round of the UEFA Champions League.
14.08.2019
Omar El Kaddouri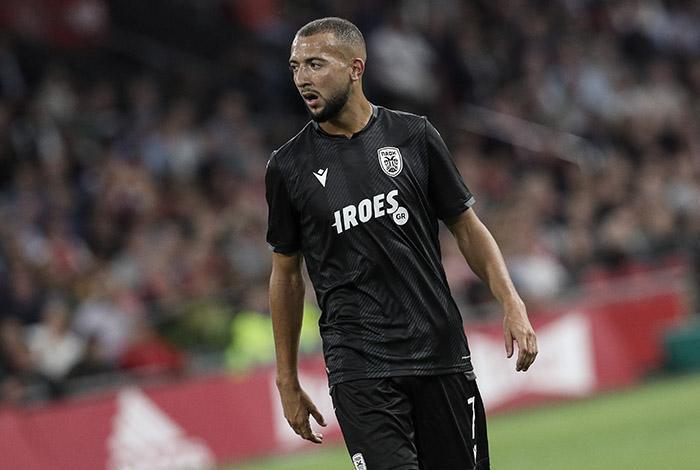 «It was very difficult what we wanted to do [to come here and progress]. We knew we were coming up against a great team, but what happened was shameful. I can't remember something similar to this happening during my career, UEFA need to look at that. I feel like we played 11 against 12.
We're all disappointed. We were playing against a team that reached the semi-finals just a few months ago. I am very sad and disappointed, but we are all proud. We did our best, but in the end we didn't succeed".
Dimitris Pelkas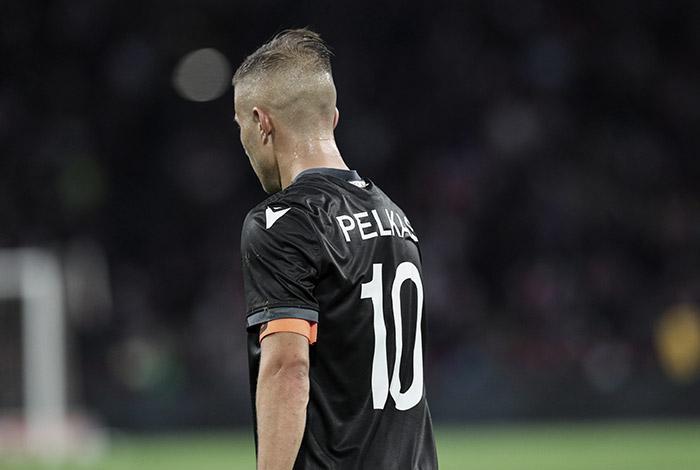 «We knew it was a crucial match, at an amazing venue where you're so happy to play. We said that we had to enjoy it, but also to take as much as we could from the game we knew we needed to give 100%. Unfortunately, we leave here with bitterness.
I didn't want to go there [to the referee after the game], and say something while being angry in the heat of the moment and then regret it later. We had to leave the field immediately but there was heavy disappointment. We deserved something more, we could have gone through. We saw in the last phase of play that we could have made it 3-3. I am so proud of this PAOK team, it continues to grow day by day and that is important».
Diego Biseswar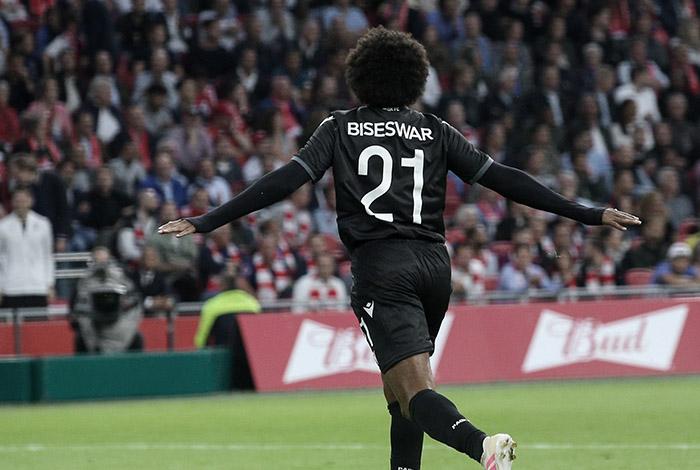 «We started the game well. We pressurized Ajax who lost it a bit and didn't quite know how to react. Then came a penalty, I don't know if it was or not, and then came another. I think we could have scored more goals, we are unlucky. The referee played a role in this, but I'm proud of my team and the way we played.
I can't say anything more than that. We came to this stadium against one of Europe's top teams. Unfortunately the referee was not at this level. I think we came to this ground and showed our quality, we showed the kind of team we are. In the end Ajax took the qualification, but we showed our capabilities. This thing with the referees in Europe needs to stop. We will wait for next year now and get our revenge.»