paokfc.gr/First Team/
Vote for November's 11888 MVP
Vote for November's 11888 MVP
Two wins, one draw and a plethora of leading protagonists. That was the story of November for PAOK. And now, the PAOK FC Official App, and 11888 "for everything", gives you the chance to cast your vote for the most valuable player for the month. It's over to you…
04.12.2019
The Dikefalos tou Vorra drew 2-2 at the Toumba against Panathinaikos, while recording two 1-0 away victories over OFI Crete and Larissa – a feat that saw PAOK catch Olympiacos at the top of the Super League. Three players are in the running to claim the MVP prize for November.
The first is captain Adelino Vierinha. The Portuguese has returned to the first-team fold following a serious ACL injury, and he is starting to become a focal point for the team once more. In three matches played within November, The Leader scored two goals against Panathinaikos after coming off the bench at half-time, and also contributed an assist against Larissa.
Next up is Sverrir Ingi Ingason. The Icelandic central defender was called upon to fill the void of the injured Fernando Varela, and he has done an exemplary job. Focused, consistent, and with a cool head at crucial moments of matches, he has done his utmost to make the team barely notice the absence of Varela, providing confidence and safety at the back.
Last but not least… comes Douglas Augusto . The Brazilian is now beginning to fully adapt to European football, and his performances have demonstrated that. Alongside Josip Misic in central midfield, the team has one of the most effective combinations in the middle of the park and are essentially the driving force behind Abel Ferreira's team.
Take part in the voting via paokfc.gr and select the player you believe was PAOK's most important for the month of November.
Vote for November 11888 MVP
Results

Thank you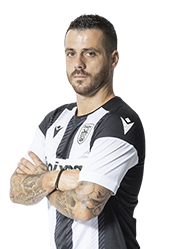 Thank you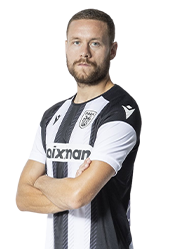 Thank you