paokfc.gr/First Team/
Vote for January's 11888 MVP
Vote for January's 11888 MVP
January was a fixture-packed month during which PAOK recorded six victories. However, since negative things tend to leave a stronger impression, the moment that remains in everyone's mind is when the club's unbeaten run came to an end with a defeat in its first match of 2020.
04.02.2020
The Dikefalos tou Vorra, however, responded in the best possible way, winning the rest of the matches in January. And now we call on you to vote for the best player of January in the MVP contest via paokfc.gr, and the PAOK FC Official App, in collaboration with 11888 – For everything!
The first contender for the MVP award is of course Josip Misic. The Croatian continues to impress this season after developing into one of the best midfielders in the country. A great reader of the game, an unflappable temperament, the knack of making the right decisions, magical slide-rule passes, and a way of playing which sees him cover almost every blade of grass. Mr Vertical was a joy to watch during January. He made six appearances and contributed four assists.
Next up is the captain. Adelino Vieirinha has been playing in a new role as a left winger combined with a central midfielder. The Portuguese has shown that he is incredibly adaptable and was one of the teams best players. In the last month he scored the goals which gave the team victories over AEK and Volos from the penalty spot, while he also provided the assist for Leo Matos' goal against Lamia.
Finally, the name of Dimitris Limnios enters the conversation. During a month in which the team produced some high quality football at the attacking end of the pitch, Limnios was a constant threat for opposition defences. His tireless running, pressurizing of opponents, and creative play saw him create a goal and score one in the Greek Cup win over OFI Crete in Heraklion.
Cast your vote now via paokfc.gr and choose who you think was PAOK's MVP for January.

Thank you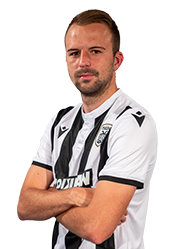 Thank you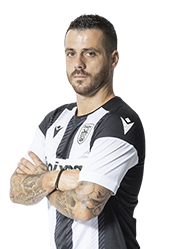 Thank you