paokfc.gr/First Team/
Vote for the Regency Casino Best Goal of October
Vote for the Regency Casino Best Goal of October
Three important and wonderful goals are in contention this time for the Regency Casino Best Goal of October. We need your help to select the winning strike via paokfc.gr and the PAOK FC Official App.
12.11.2020
The first and third goal in the running have the same 'creator' in common, while both of the first two contender strikes are from the same match – the win over OFI. Let's have a closer look.
The first contender is Omar El Kaddouri. In the game against the Cretans at the Toumba, the Moroccan opened the scoring with a sumptuous side-footed effort, following an exchange of passes with Stefan Schwab.
Next up it's Karol Swiderski. In the closing stages of the match against OFI, the Double-headed Eagle broke on teh counter attack and the ball reached the Polish forward, who saw that the goalkeeper was out of position. He proceeded to produce a superb lob from some distance out to rubber-stamp the victory.
Finally, our third candidate is Thomas Murg . The Austrian has hit the ground running at PAOK and scored in his first two matches. The second strike came in the match against Omonia at the Toumba. After a great team move climaxed with Schwab teeing up his countryman, Murg finihsed with aplomb to level the scores.
Login to PAOK TV, watch the video and cast your vote.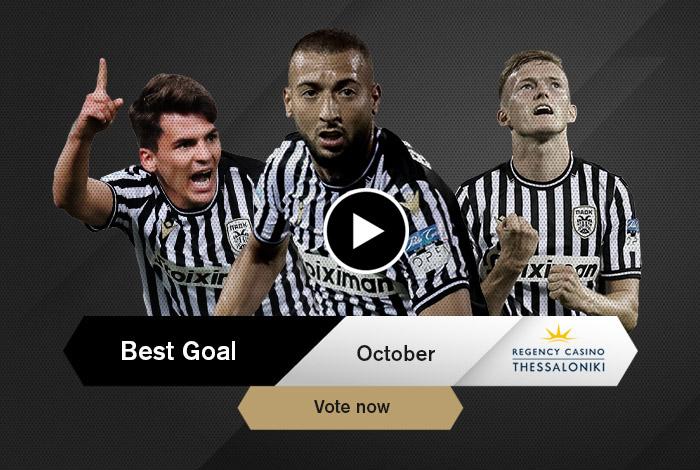 Thank you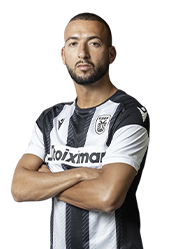 Thank you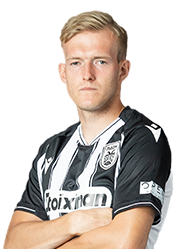 Thank you