paokfc.gr/News/
The PAOK FC Chrome Extension is here
The PAOK FC Chrome Extension is here
PAOK now has its own 'home' on the Google Chrome and Microsoft Edge web browsers. Every single window you open on your computer can now become another personalized black and white experience with wallpapers, videos and a newsfeed from our Social Media accounts.
22.01.2021
The efforts of PAOK's New Media team to upgrade the club's digital experiences continues with the creation of a new application especially for Google Chrome and Microsoft Edge browsers.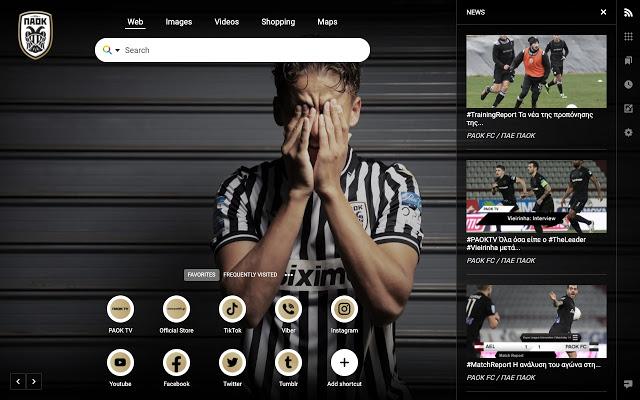 Install the PAOK FC Extension and turn your internet browsing home page into a PAOK-based digital 'home' on your computer. Enjoy exclusive HD videos and wallpapers, and connect directly to PAOK's pages on Instagram, Facebook, YouTube, Viber, Twitter, TikTok, and of course PAOK TV, with just one click.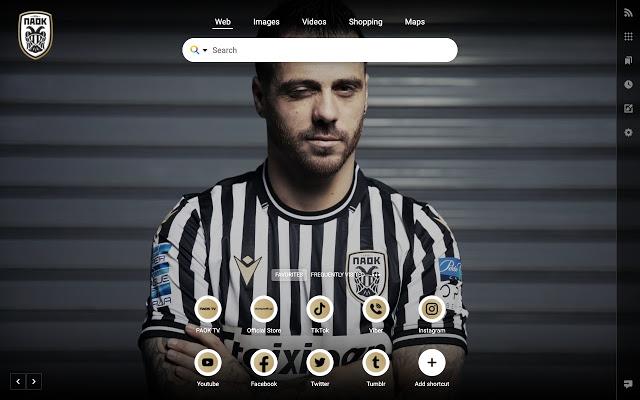 Personalize your page and windows according to your preferences, choose your favorite background, and search engine. Read all the latest news on one page thanks to the Newsfeed from our Social Media accounts.
The PAOK FC Extension allows you to choose a default wallpaper, browse all the available Wallpapers that are updated on a weekly basis, gives you the possibility to have a different background for each window you open, while you can also place the bookmarks where you want on the screen.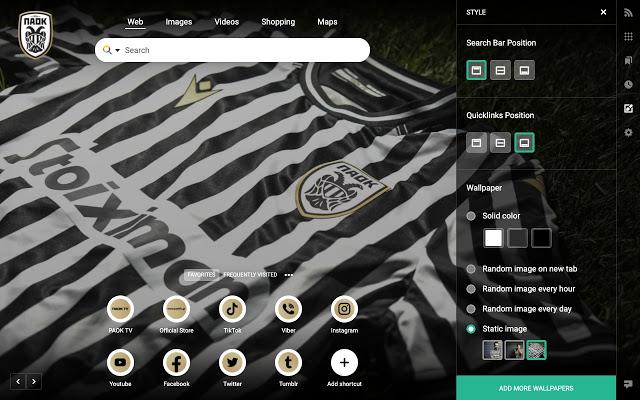 Download the PAOK FC Extension with one click here: http://paokfc.mobi/chrome
The application is available in desktop format, and it will also be available soon on mobile.
If you want to be the first to be notified when the mobile version is available, register your details here: https://go.brandturbo.vip/paokfc, and you will receive an invitation to download the application as soon as it becomes available.