paokfc.gr/First Team/
Tsaousis: The road to success
Tsaousis: The road to success
Avoiding painful emotions may suppress romance in the course of life. It's a misunderstood word. Especially for those who cannot accept that football is loved so much, simply because it is romantic. Marios Tsaousis does not belong to that school of thought. He is a footballer who once felt rejection and disappointment, and who never stopped trying. He is someone who experienced injuries and negative emotions, and still found the fortitude to insist that "there is no other way than to achieve what I dreamed of." He is someone who professes to be incurably romantic about football. And he is categorical: "I will live it to the fullest, every minute, every moment."
27.09.2022
A kid who grew into a man at PAOK, who first wore a starting jersey against Olympiacos, and the player who hummed the Toumba's chants during the premiere of the current Super League season, is still that little kid who notes down his statistics, mistakes and what he does correctly. He is, by his own admission, old school. «What else can unite people to such an extent? Only football. What else can give you more chills than a goal in the 90th minute?», Marios wonders. Yes, he is romantic, and at the same time determined and persistent until the end. «It sounds cliché to be remembered as the one who, through difficulties, reached his goal, but for me there is no other way than to succeed in what I love.»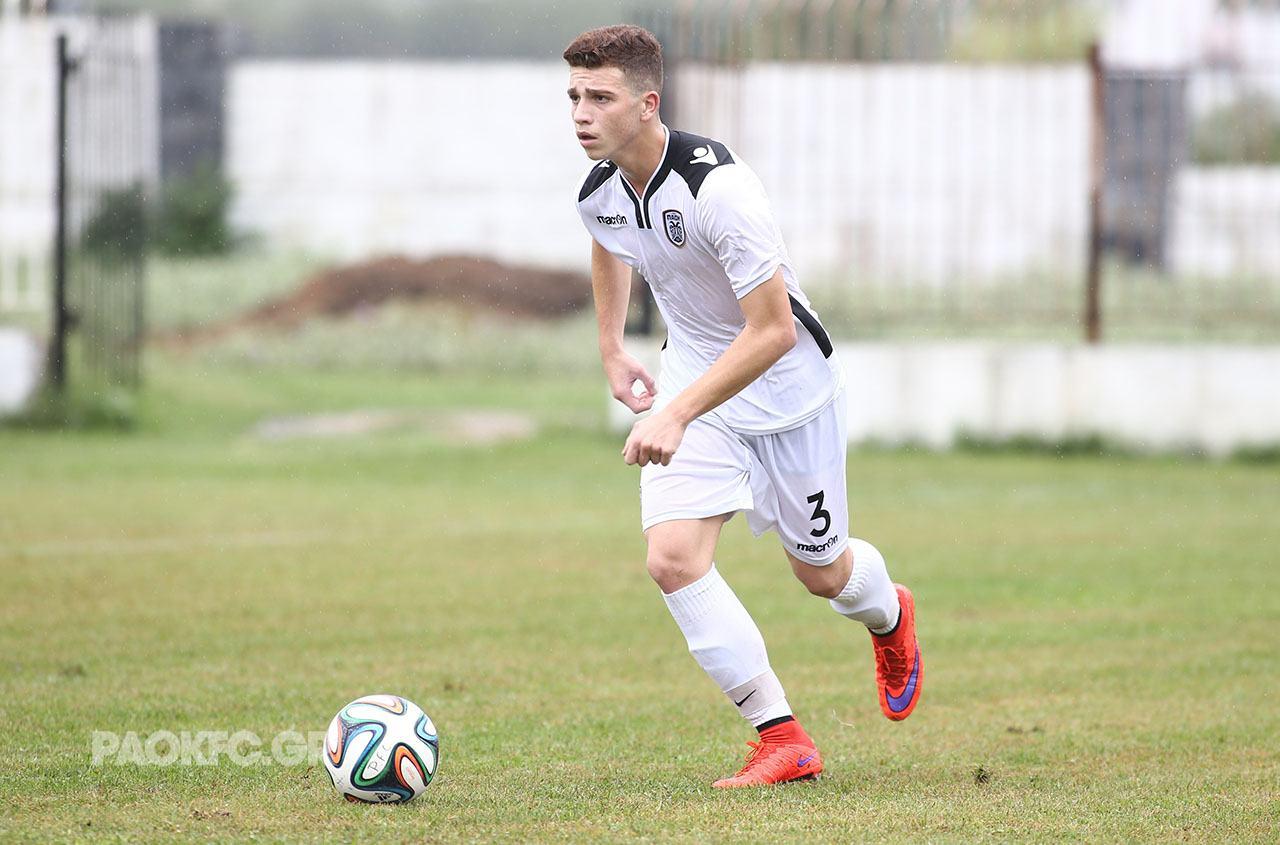 Marios Tsaousis used to go to training holding his grandfather's hand, a man who believed that his grandson would one day wear the black and white shirt of the senior team, and if he misses something now, it is that he was not on the sidelines at his debut at the Toumba to laud him. «My grandfather, Giorgos Salalidis, played at PAOK, and my dad supported me and encouraged me throughout my journey so far», says Marios and hastens to apologize to his mum «for maybe I didn't mention her as much as she deserves.»
From the age of four he pressed his parents [to play football] – «mum had her objections, especially later, as I was also a good student» – and to enroll him in the academy of Apollo Kalamaria. He was young, and he had to wait a year. But he went, stayed two years, trained with older children and was tracked for the next two years by Iraklis. In 2010, PAOK entered his life. Then came the trips, the tournaments, and the life experiences, as he says, that began. «From Under-11s when I shared a room with Charis Tsingaras, and since 2012, we were protagonists in any tournament we participated in», he remembers. Second in Holland, and second in Sweden, where he saw the only red card in his football life. «In the final against Malmö was when we lost the tournament on penalties and I remember every moment…», he recounts.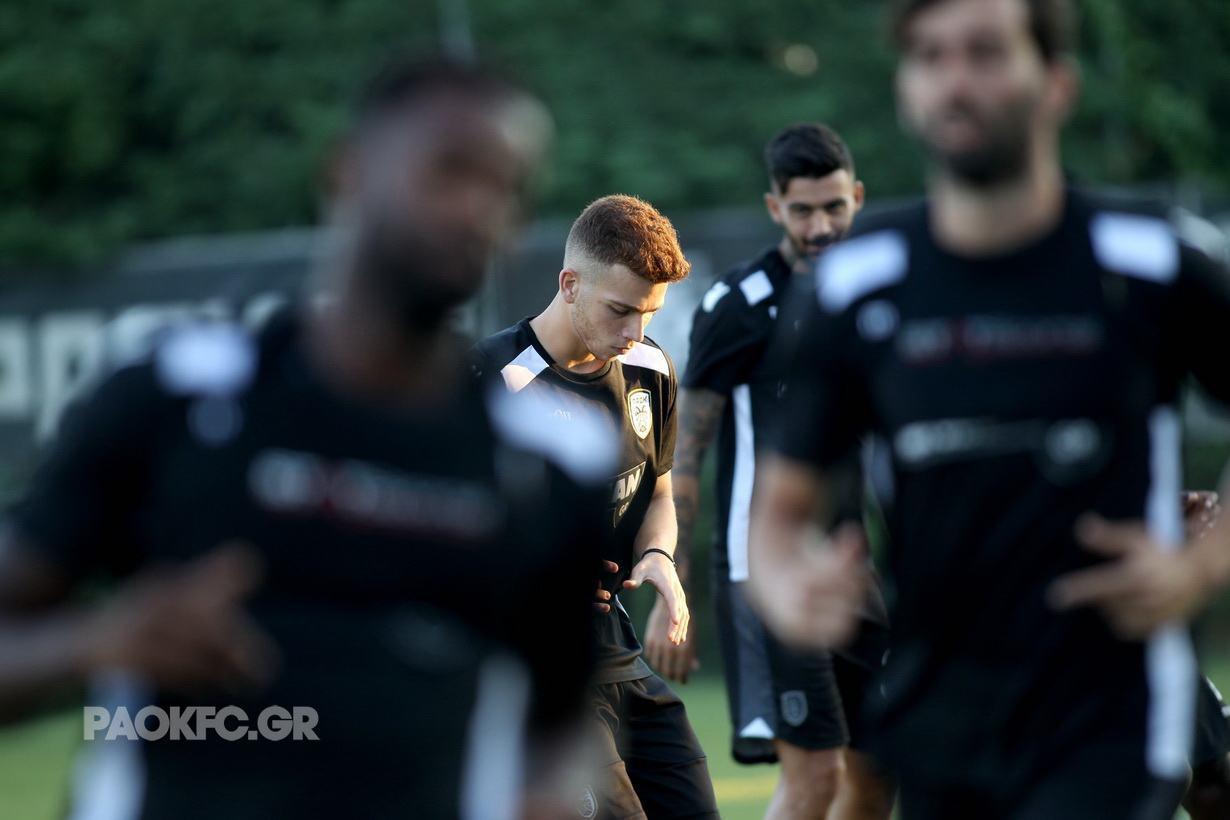 Tsaousis has many memories of course. The first place in the UEFA tournament in Zurich with the Under-19s, the championships with the Under-15s, the Under-17s, the three cups with the Under-19s, and the fact that he wore the blue and white of Greece at the age of 15, and that with the Under-17 side he celebrated a 2-1 away victory against England. He also remembers the 2018 Mediterranean Games, in Tarragona, Spain as a wonderful experience, when the Greek youth team advanced to the quarter-finals by defeating France, but was eliminated by Italy. His first goal in the Super League, which he scored as a Volos player, is also indelible.
«The year I played in Volos, the thought of returning to PAOK was always in my mind,» admits Marios, who in the 2019-20 season played 16 matches with the Magnesia team and scored twice. A few years earlier, at just 16 years old, he had worn the jersey of the PAOK first team in a friendly game in Drama. In 2016 he trained with the first team, and in the summer of 2019 he participated in the pre-season preparations, while also in 2019 he was loaned to Volos and in 2021 to Spartak Trnava.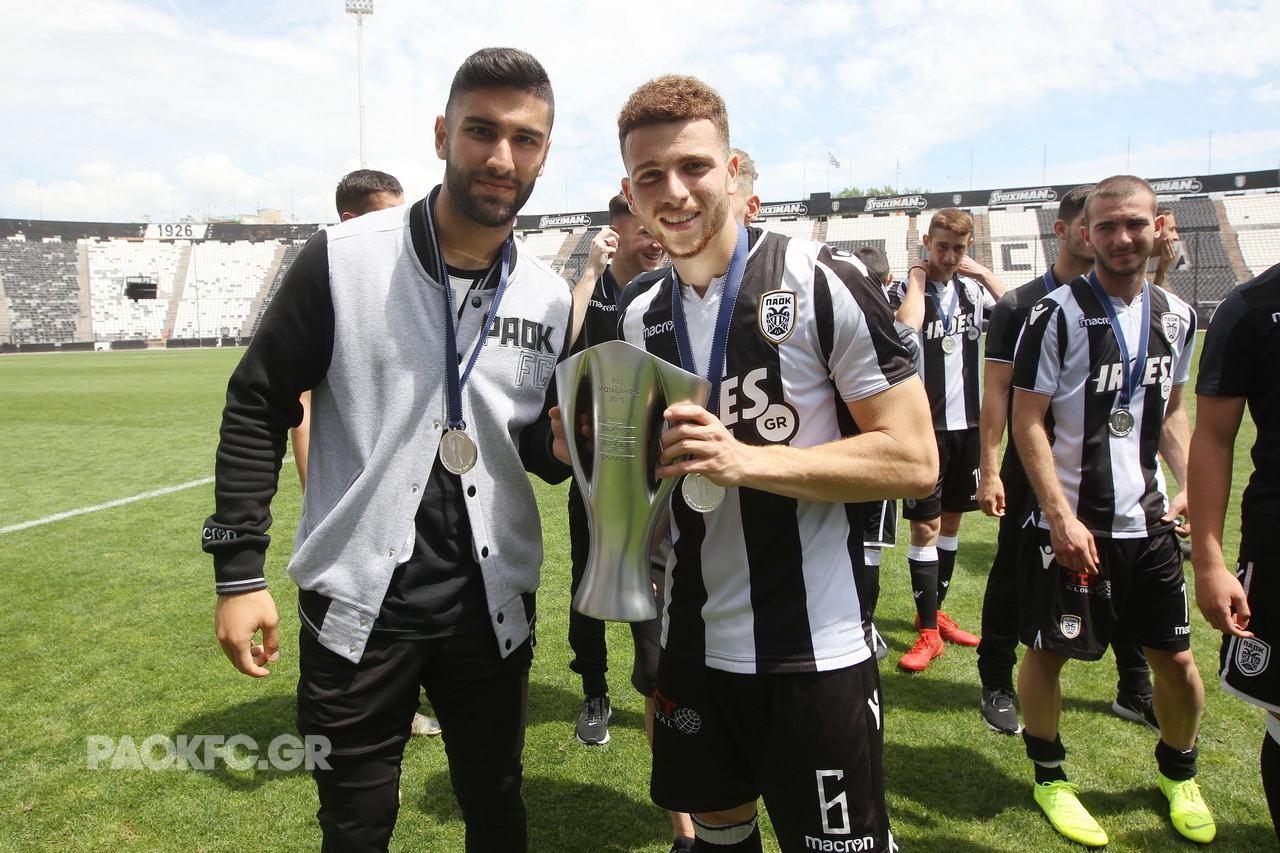 He does not hesitate to talk brashly about this journey. «I felt like I was drifting away from the club. I felt rejected and disappointed. I can obviously now understand how these loans helped me; I got to know men's professional football early and the experience in Slovakia was constructive, as I changed, became more responsible, learned to live alone». And so? «But PAOK has always been and remains my dream.» Apparently he was stubborn then. And when «something initially discourages me, I am more stubborn, I am persistent – on the verge of compulsiveness perhaps – I then follow the goal even more consistently».
Indeed, Marios Tsaousis is consistent – «I missed a lot, but I don't care, I always wanted to be consistent» – hardworking – «every day I work harder» and he is clear with how success works. «I always try to think that I am the one solely responsible for keeping the dream I'm living alive.» A kid, who like most children when they are oyung, wanted to be No.10 type of player, and as such started to love football. He continued as a right winger, but also a left winger, and ended up finally being a left-back, is clearly living what he dreamed of. He was a starter and captain in all age categories, a starter in all age groups of the youth setup for Greece, and now he is a starter from the start of the 2022-23 season at PAOK. Or, a substitute for Andre Vieirinha…
«When I was on the touchline waiting to come on for Andre as a sub, I wasn't quite sure I was living it,» Marios says, with all too much humility. He lives his dream and enjoys it, of course. Although he doesn't hide that he fully realized it when PAOK's supporters were escorting the team from the hotel to Charilaou for the match against Aris. «The hours didn't pass at the hotel, the day was seemingly endless,» he says, describing the anxiety and the wait.
The left-footed left-back of PAOK signed his first professional contract at the age of 16. The current one is valid until 2025. Numbers… Not something that particularly concerns him. He just wants to play football, listen to music, and sometimes hum some PAOK songs as he goes up and down the left flank…