paokfc.gr/First Team/
Gordeziani: «I'm only at the beginning»
Gordeziani: «I'm only at the beginning»
It's well known that jumping to conclusions create the biggest misunderstandings. And time, always relentless, is there to remind us and confirm this point… Vassilis Gordeziani is 20 years old. Another "little" adult in PAOK's first team. On September 24, his phone rang. It was Christos Karypidis on the line, informing him that the youngster was "going upstairs" for training, on the 26th of the month…he has impressed in Nea Mesimvria, and on October 2, 2022, PAOK welcome Panathinaikos to the Toumba. "And since that moment, I've been fantasizing about only one thing, me playing in a derby game at the Toumba!"…
28.09.2022
A kid who always makes a promise to himself before stepping onto the pitch that he will score, who displays a disarming combination of strong character, self-confidence, but also humility – «I'm just at the beginning, I haven't achieved anything yet». He is the new face of a «masculine» PAOK. For the most part, he is consistent in his promises, of course. If our memory serves us well, in July 2021, in that 3-1 friendly win at the Toumba against Volos, he took the ball from Andrija Živković and calmly and decisively slotted in for his first goal with the «big boys». If anything, he then declared himself spiritually «present.» Let's be realistic, after all. They are the nuggets of several and different images and parameters, in scope and depth of time, that will give you the … ticket to the next track. Those charged with judging this are those who know…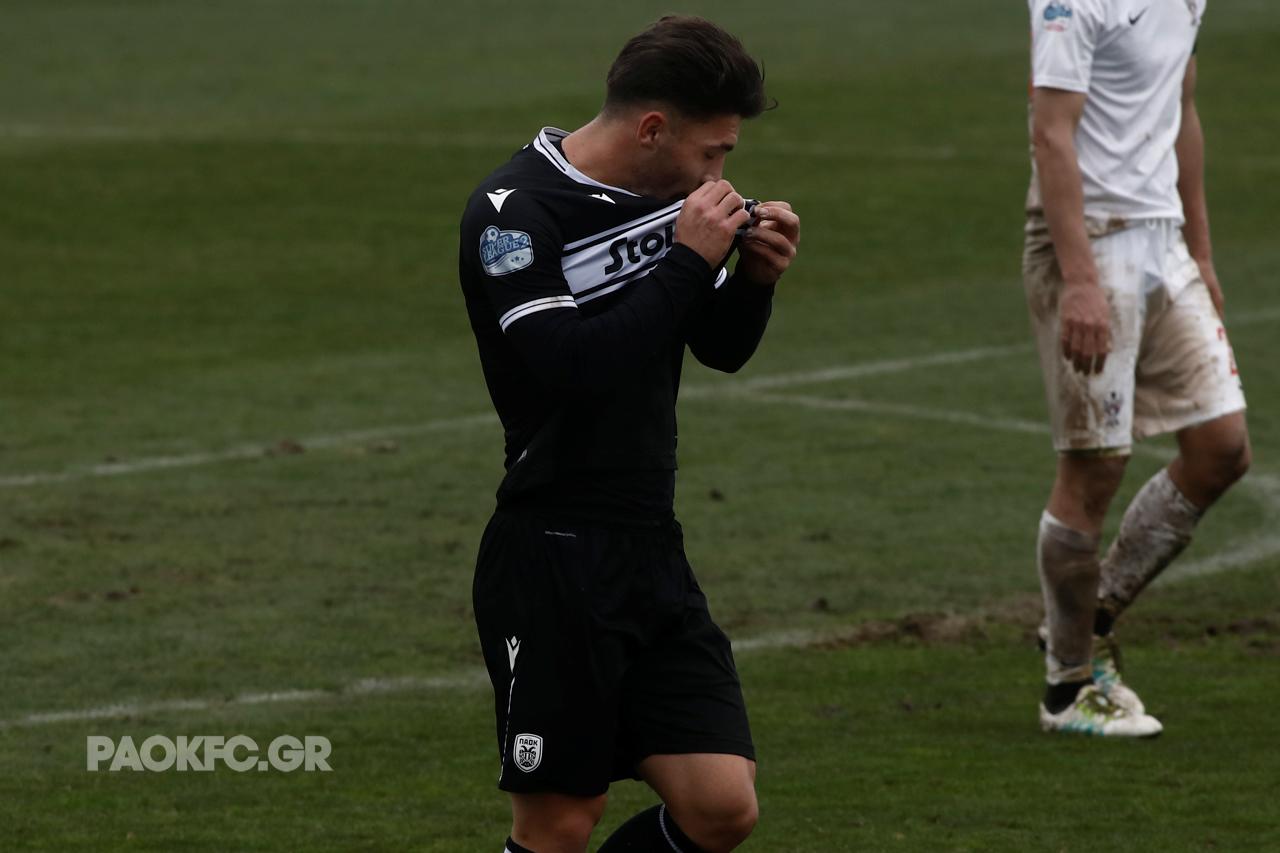 Gordeziani has always been – since 2014 when he joined the PAOK Academy – a central striker. Strong, dynamic, fast and with enviable physical qualities, and possessing good finishing skills in the box, he remains reluctant to talk about what he considers his merits. Instead, he talks about what he needs to improve. «I will do my best, with my legs and my mind, to improve my weaknesses, such as tactics, and my other weak points. I want to to do my coaches all these years justice, Angelos Zazopoulos, and Pablo Garcia, who taught me to trust myself more, and Razvan Lucescu, who believes in me and gives me the opportunity», says Vassilis who is already creating exciting images in his mind. «I think about what I'm going to do when I get the ball, my movements on the field, everything, like a movie in my eyes»…
He could not have played any other sport, he claims, perhaps because «the unpredictability of soccer is what makes it the most enjoyable sport in my eyes.» «Gorde», as he is known to his friends, is not so interested in numbers. Still, among his stats, are 29 appearances, 14 goals and four assists with the Under-19s, and 21 appearances, three goals and one assist with PAOK B, in the first season ( 2021-22) when clubs created second teams and took part in the Super League 2 championship. There, as he says he «hardened» himself, after recovering from a collarbone injury, and he «worked hard to find myself again». «And I have a long way to go»…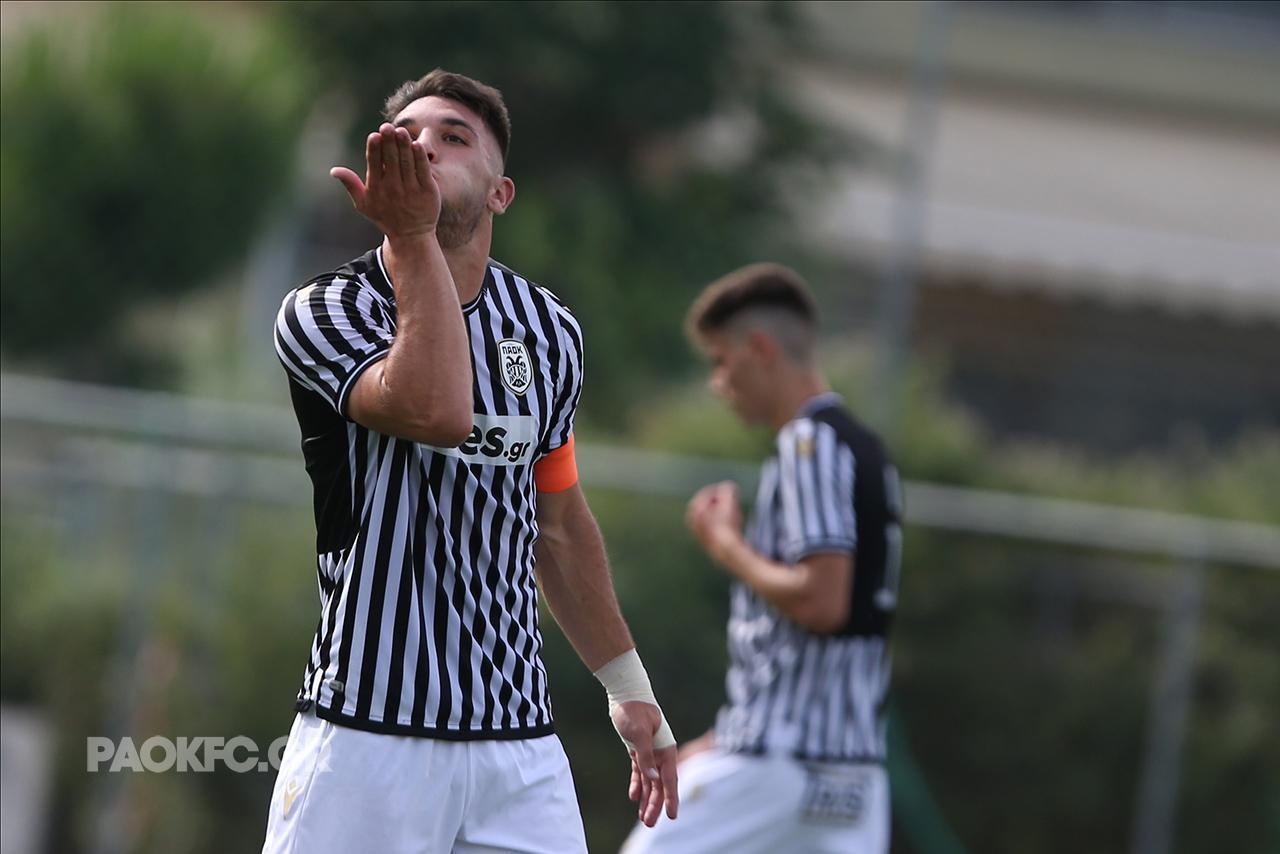 Regarding his childhood, contrary to the cliché that mothers have a phobia for football, Victoria was the one who understood early on that what made her son happy was football. At the age of six, he was signed by BAO, followed by Iraklis, then Ajax Thessaloniki, and somewhere in 2014, Vassilis caught the attention of the PAOK scouts after a friendly game. «The very next day they told me to go to PAOK to train», remembers Vassilis and continues: «I wasn't very young, but it was difficult for me at the beginning, as I was the newest member of a team (born in 2002) that was already working some years together and which had Christos Tzolis as striker. OK, I had some minor frustrations, but I was working harder, trying to think less (ss: laughs) and balancing it out.»
The question, then, about competition or no competition, if you will, is inevitable. "I never felt like I was in anyone's shadow. I've always thought of myself, that I should strive to surpass myself and not someone else.» Far from him the tormenting insecurities and second complex thoughts… He declares it, after all. «If I have two plans in mind, two goals, I'm afraid I won't do well in either of them. I have to focus, dedicate myself to one thing».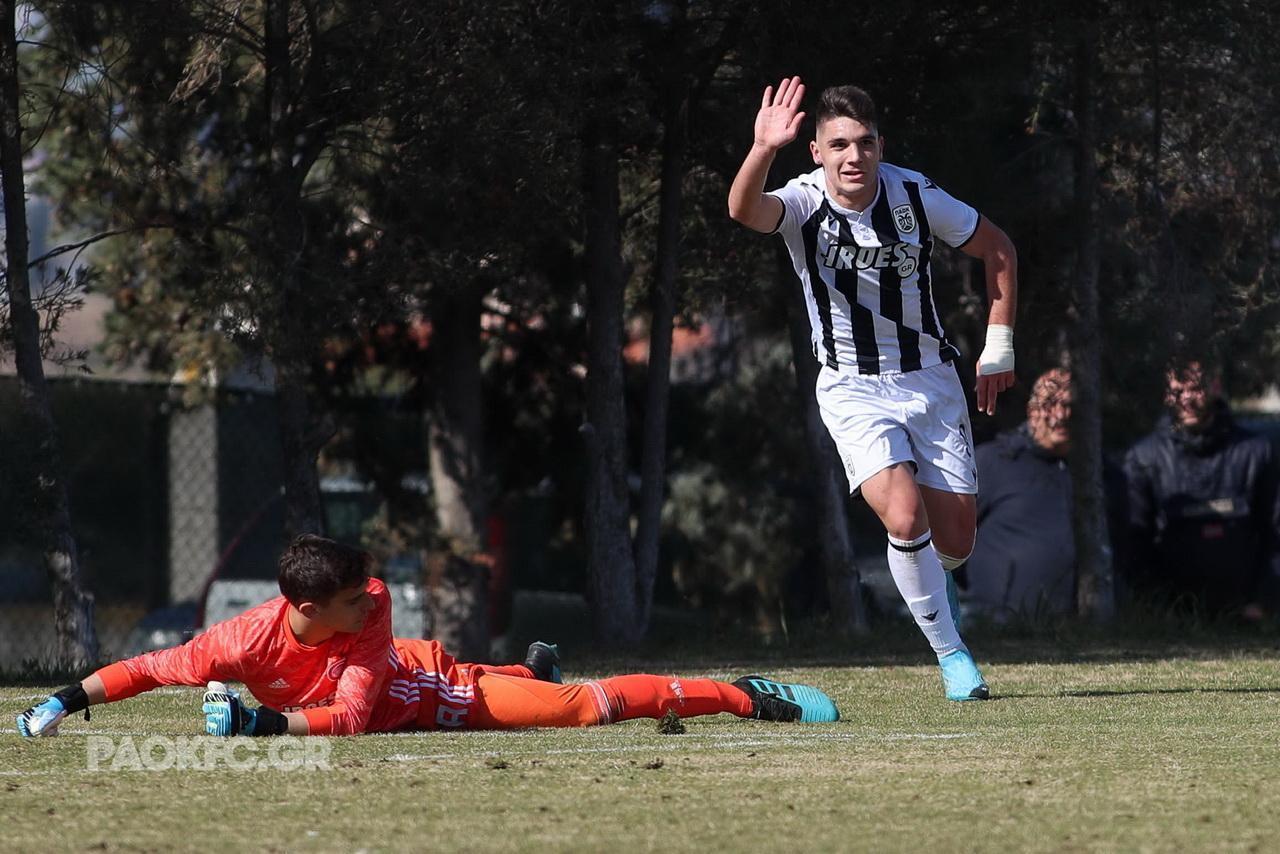 Vasilis' father descends from Georgia. He was born there and came to Greece when he was two months old with his mother and uncle. «I want to feel the presence of these three people (s.s.: and his sister) somewhere at the Toumba and if I do I will always be fine,» he says, and remembers that because his mother and uncle were working, he had no other way to go to the training sessions except from pooling in cards with friends and teammates. One time when a teammate never came, he remembers well, because «I was crazy with anxiety.» He took the bus, and he was late for training. He was reprimanded of course, but «I didn't make excuses, I didn't shift the blame». «I had to find a way to be consistent, not to depend on others, not to be angry with myself afterwards», he emphasizes with an increased severity perhaps at the same time a high sense of duty.
He is characterized by a high sense of duty. He declares himself committed to football and determined to succeed. OK, maybe as a kid he wanted to be able to go out to the park with his friends – he always had training at those times – but at the end of the day, as he says, «my team became my friends, that's where I grew, matured, learned to work hard, I learned to be humble, to have patience.»
With this group of friends and his sidekick Dimitris Tsopouroglou, Vassilis Gordeziani celebrated a championship with the Under-15s and two with the Under-19s. He vividly remembers how with his goal the Under-19 side beat Aris 1-0 away from home on the last matchday and won the championship, just as on the other hand he bitterly remembers the defeat in the Final Four of the Under-17s. It was then that, as a Under-17 player, he participated in the training sessions of the first team for the first time.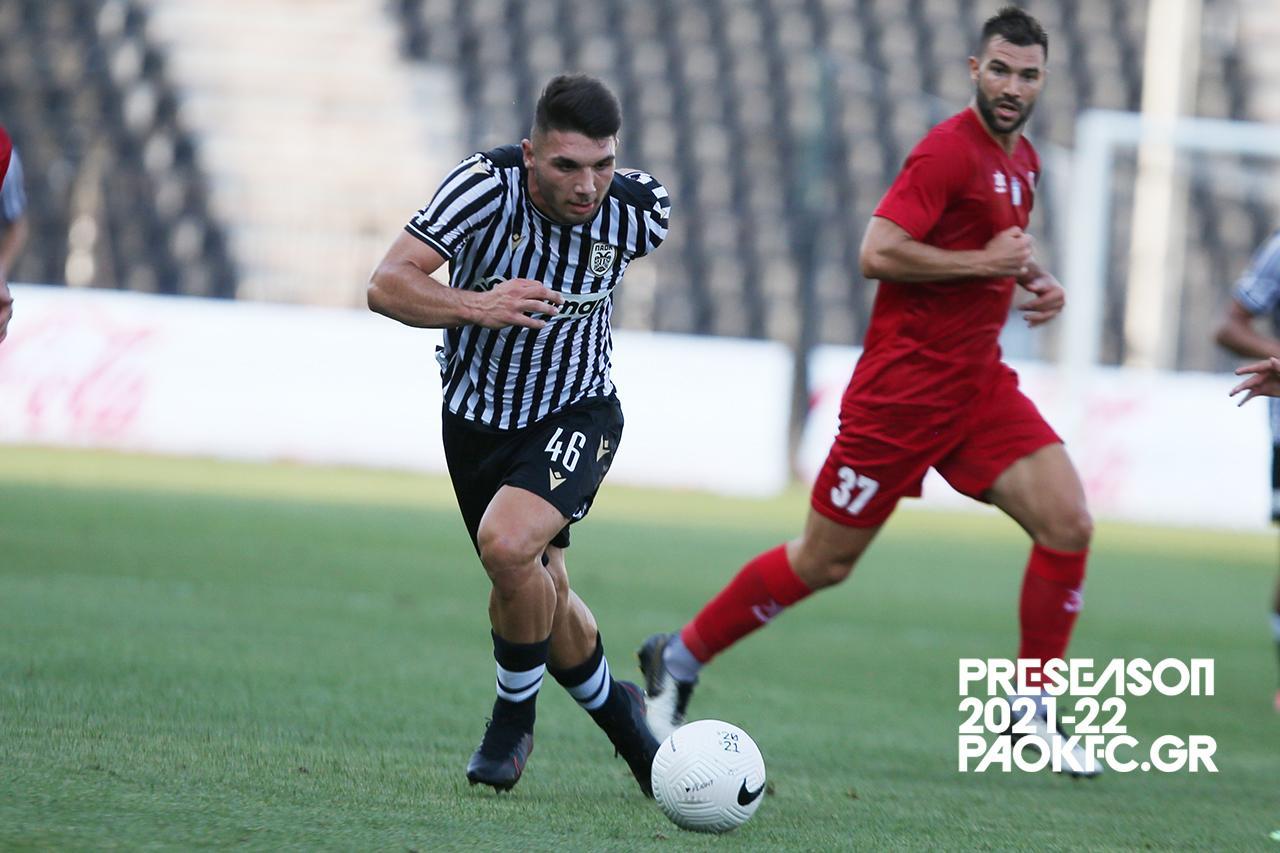 At the age of 18, he signed a professional contract, PAOK which «tied» him to the club until 2024, and now he can enjoy handling what he has always dreamed of. «I've been waiting a long time for this moment, the development depends on me and if I'm in the squad for the match against Panathinaikos it will be an unforgettable experience», he says.
He likes Lewandowski a lot, but for some reason he can't remember, he was walking around in a [Micael] Ballack shirt as a kid. Although he has never thought about it, he says he would love to excel against an opponent like Sergio Ramos.
Finally, as far as his realistic goals are concerned, he states that establishing himself at PAOK is the main objective, and why not, at some point move abroad. For someone who boldly declares that he has no issues or bottled-up feelings, what other wish should follow him, except that they never become true for him…