paokfc.gr/First Team/
Vote for October's nak Play of the Month
Vote for October's nak Play of the Month
Three amazing plays are in the running for October's nak Play of the Month. It's up to you to decide the winner!
17.11.2022
In the match against Panathinaikos at the Toumba Douglas Augusto produced a moment of inspiration and with a… magical backheel gave an assist for Nelson Oliveira to score for 1-0, with the ball passing through the legs of a visiting defender.
Also in the race for the award is Konstantinos Koulierakis. The young defender has shown that he is especially capable with the ball at his feet and in the match at the ««Georgios Karaiskakis» against Olympiacos, he changed the game with a pin-point long ball to Lefteris Lyratzis , who in turn offloaded the ball to Narey and the Double-headed Eagle scored a second goal to make the final score 2-1 in their favor.
Finally, there's Dominik Kotarski , who won the award for September and is going to the 'repeat'. Against AEK at the OPAP Arena he produced an impressive save to deny Pineda from close range.
Watch the PAOK TV video featuring all of those moments of the month, vote for your favorite and subscribe to
PAOK's official YouTube channel to be first to get all the latest news and content about our favorite team.
PAOK TV: Play Store / App Store
PAOK FC Official App:  Play Store / App Store
Ψηφίστε το nak Play of the Month Οκτωβρίου
Results

Thank you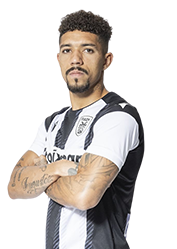 Thank you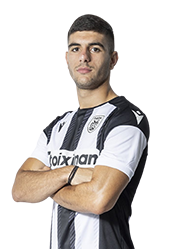 Thank you