paokfc.gr/First Team/
Vote for November's nak Play of the Month
Vote for November's nak Play of the Month
Three amazing plays, two players, and one award up for grabs – the nak Play of the Month. Who will win November's edition? Vote now via paokfc.gr.
29.11.2022
The first contender is Rafa Soares . The Portuguese full-back returned to the team, got some playing time and has been excellent. In the match against PAS Giannina at the Toumba, he executed a flawless free-kick to find Ingason in the penalty area, and the Icelandic defender scored with a header to make it 1-0.
The candidate doing battle with Rafa Soares is Giannis Konstantelias . The young winger was a joy to watch in November and he has two plays in contention. The first came in the match agaunst Ionikos, when he stole possession on the edge of his own penalty area, surged forward and skipped past any defender who tried to challenge him, before releasing Andrija Zivkovic into space. He in turn then found Douglas Augusto who finished off the move in style.
The second play by Mr.Breeze came in the match against NFC Volos at the Toumba. With a superb through pass, he took out the visitors' defence in one movement, releasing Douglas Augusto one-on-one with the opposing goalkeeper, who fouled the Brazilian and PAOK were awarded a penalty. The spot kick was dispatched by Nelson Oliveira to open the scoring.
Watch the PAOK TV video of all three plays, vote for your favorite, and subscribe to PAOK's official YouTube channel to be first to get all the latest news and content about our favorite team.
PAOK TV: Play Store / App Store
PAOK FC Official App:  Play Store / App Store
Ψηφίστε το nak Play of the Month Νοεμβρίου
Results

Thank you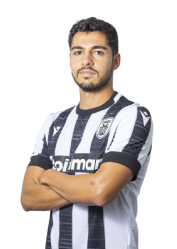 Thank you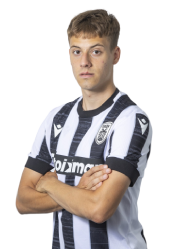 Thank you