paokfc.gr/First Team/
Vote for November's BOX MVP
Vote for November's BOX MVP
Three out of three for the Double-headed Eagle in November. The team found itself in many ways, played excellent football and took maximum points before the World Cup break. But who was the top player during this time? It;s up to you to decide via paokfc.gr and the PAOK FC Official App.
23.11.2022
Rafa Soares is the first candidate. After an injury at the beginning of the season, the Portuguese came back into the team in a convincing way. He was excellent in the November games, registering two assists, while also being flawless in his defensive duties.
Nelson Oliveira can not be left out of the conversation, either. The Portuguese forward is constantly raising his performance level and in the last three games he has been pivotal. Two goals, one against Ionikos and one against NFC Volos, a penalty won against PAS Ioannina, and countless duels inside and outside of opposing penalty areas.
Finally, Giannis Konstantelias is also in the running. The young winger has been waiting for his opportunities, and has been working hard since the start of the season. And, when he was ready, Razvan Lucescu threw him into the fray and he has been vindicated. Mr.Breeze put on a one man show against Ionikos as he was involved in all three of the team's goals, won a penalty against NFC Volos and troubled every opposing defence he came up against, while also being flawless tactically.
Who is your November BOX MVP? Cast your vote via paokfc.gr or the PAOK FC Official App.

Thank you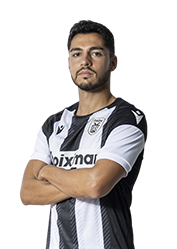 Thank you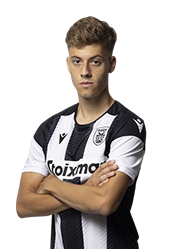 Thank you