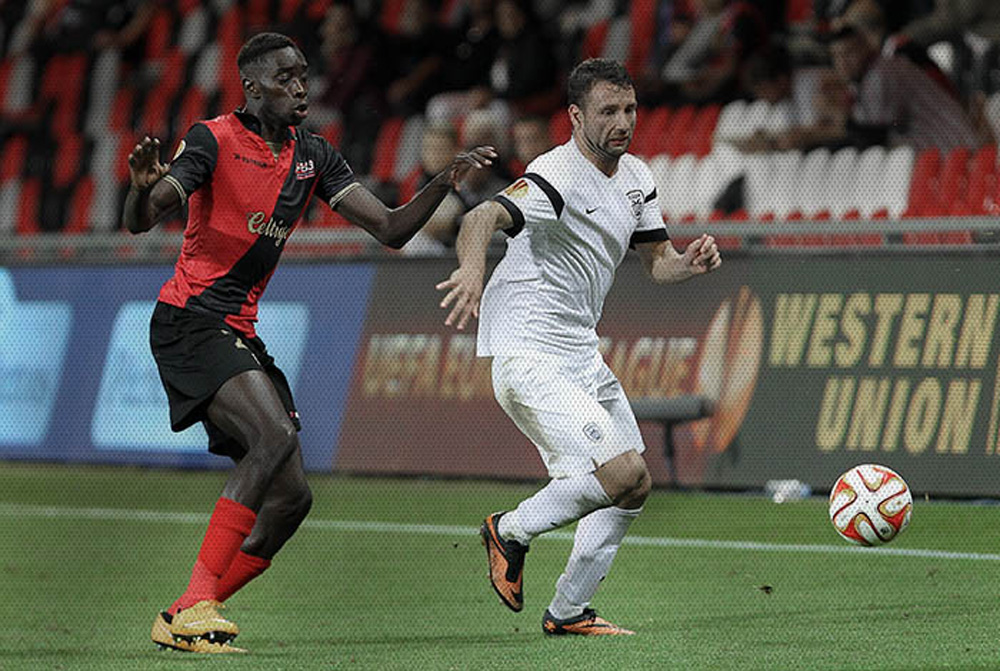 PAOK weren't as good as in their recent games and understandably fell in Bretagne, victims of EA Guingamp who were more determined for a good result that would keep their hopes alive for UEFA Europa League action after the winter break. However, PAOK could have gotten something more out of the game, despite their mediocre display, were it not for their blackout in the early stage of the second half.
The two sides came out of the blocks choosing recon football, without pace or noteworthy chances to score. Only EA Guingamp came close to breaking the deadlock, mainly because PAOK allowed them space and time and less because of their own creativity. As the match unfolded, the French outfit were pressuring higher up the pitch and were looking for ways to visit Panagiotis Glykos' box. The Greek international goalkeeper was relieved to see his woodwork deny EA Guingamp the opener.
The home side's superiority got reflected on the scoreboard right after the interval. In the 47th minute, Glykos saved Ronnie Schwartz's lobbed shot, but Sylvain Marveaux took the rebound and beat PAOK's goalkeeper expertly from close range. Three minutes later, he completed his brace with a direct free-kick.
PAOK reacted but couldn't carve out clean chances to score, apart from a shot by Stefanos Athanasiadis and a misplaced finish by Fanis Tzandaris. And one of the few away defeats of PAOK just couldn't be avoided.
Line-ups:
EA Guingamp: Lössl, Jacobsen, Sorbon, Kerbrat, Lévêque, Sankharé, Mathis, Beauvue, Pied (54′ Yatabaré), Marveaux, Schwartz.
PAOK: Glykos, Skondras (70′ Golasa), Katsikas, Raț, Vítor, Tziolis (55′ Martens), Kace, Tza ndaris, Mak (62′ Papadopoulos), Salpingidis, Athanasiadis.