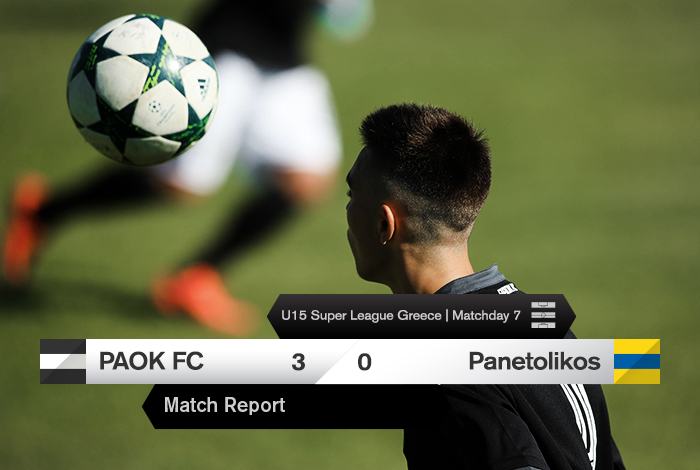 U15s prevailed 3-0 over Panetolikos
Koutsias scored the opener for PAOK in the 17th minute, teed up by Konstantelias. The latter set up Manesidis with a corner kick in the 52nd minute for a 2-0 lead and then turned scorer in the 79th minute with a fine move in Panetolikos's box.
PAOK wasted many chances for a larger victory, as Konstantelias wasted a spot kick in the 24th minute and Karakoutis had his shot denied by woodwork.
PAOK U15: Zadikopoulos, Pairazidis (60' Osman), Karakoutis, Tsiatris, Manolioudis (74' Chnaris), Koulierakis (55' Stolios), Kitsakis, Routsis, Koutsias, Konstantelias, Manesidis (68' Bournelis).