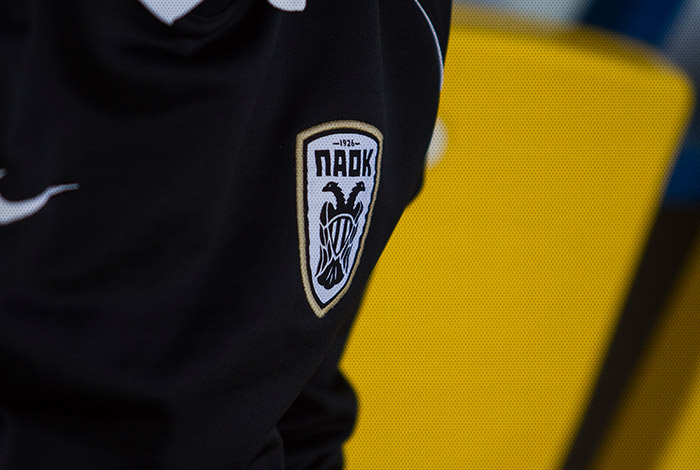 U15s bruise Panthrakikos 10-0!
PAOK U15s' second match in the league proved to be a walk in the park. Vasilis Mittas and Vasilis Kanaras' team thrashed Panthrakikos 10-0 in a match held at Mikra Ground, showcasing their vast superiority.
Tsaousis was on target in the 7th minute with an individual effort to initiate the goal spree and added a second seven minutes later teed up by Gaitanidis. The two players switched roles in the 19th minute, with Gaitanidis scoring on a Tsaousis' assist.
Kyrtsos made it 4-0 in the 54th minute (assist by Lyratzis ) and Doumtsis added two goals in a three-minute span (59'-62'). In the 69th minute, Lyratzis converted his spot kick, one minute later Kyziridis made it 8-0 on an assist by Kyrtsos and Doumtsis completed his hat-trick set up by Τsigaras in the 73rd minute.
Kyziridis put the icing on the cake in the 78th minute with a fine individual move.
PAOK U15: Mavidis, Tourgaidis (40′ Doumtsis), Kyrkou (40′ Voutsas), Efremidis, Lyratzis, Maniotis (55′ Galileos), Tsigaras, Chatzis (35΄ Kyrtsos), Tsaousis, Gargalatzidis (4′ Kyziridis), Gaitanidis.