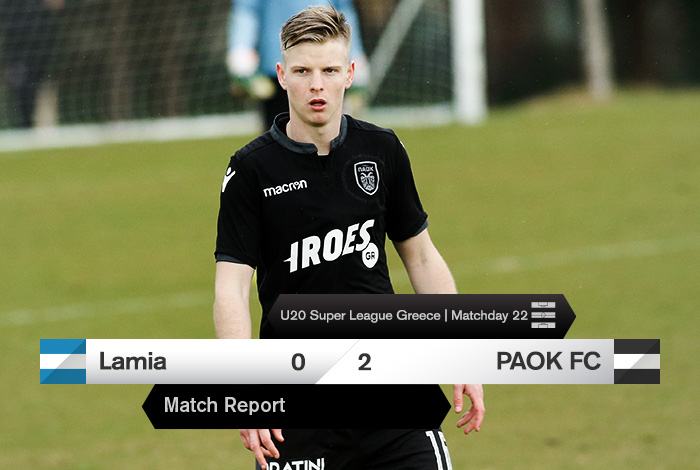 Hard-fought away win for the U20s
The youngsters of the "Double-Headed Eagle" stormed into the encounter, as they always do, in search of an early goal. They finally netted the opener in the 23rd minute. Balogiannis set up Gargalatzidis, the latter making it 1-0 with a fine finish.
Six minutes later, PAOK were reduced to 10 players. Kozak protested strongly a referee's decision and received his marching orders. The scoreline remained unchanged until the interval.
In the second half and despite being at a numerical disadvantage, the "Double-Headed Eagle" negotiated the game smartly, closed all spaces and even netted a second goal to seal their win. Markovski, who joined the team in January, came off the bench in the 70th minute and scored his first goal for PAOK. The Ukrainian player was teed up by Tsiggaras, evaded the goalkeeper with a sombrero and made it 2-0 on an empty net.
PAOK U20: Siampanis, Lyratzis, Tsaousis, Diamantis, Dimitriou, Tsiggaras, Balogiannis (88' Michailidis), Chatzistravos (62' Maniotis), Kozak, Tzovaras, Gargalatzidis (70' Markovski)