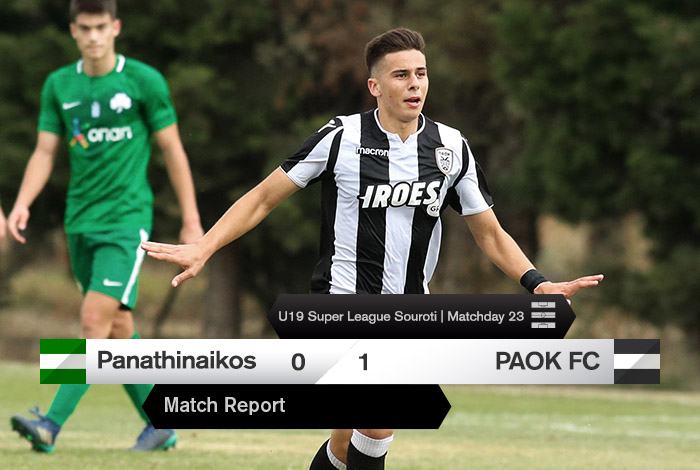 The first 15 minutes of the encounter proved the most interesting ones, as PAOK dominated from kick off and took the lead after six minutes.
In a move initiated by Chatzistravos, Gaitanidis teed up Doumtsis for the simplest of finishes. Gaitanidis was awarded a penalty in the 15th minute, but failed to convert it for a two-goal lead.
For the remainder of the first half, the "Double-Headed Eagle" were in control of proceedings but didn't create opportunities for more goals.
The pace of the encounter dropped considerably after the interval. The home side couldn't find a way through PAOK's tidy defence and the visitors held on to their lead and got to add yet another victory to their tally.
They remain at the top of the standings at a 15-point distance from second-placed AEK Athens with a game in hand. Their main objective is to remain undefeated until the end of the season.
PAOK U19: Papadopoulos, Lyratzis, Τsaousis, Μaniotis, Μichailidis, Τsiggaras, Balogiannis, Chatzistravos, Gaitanidis (46' Pournaras), Τzovaras (60' Gargalatzidis), Doumtsis (80' Salamouras)