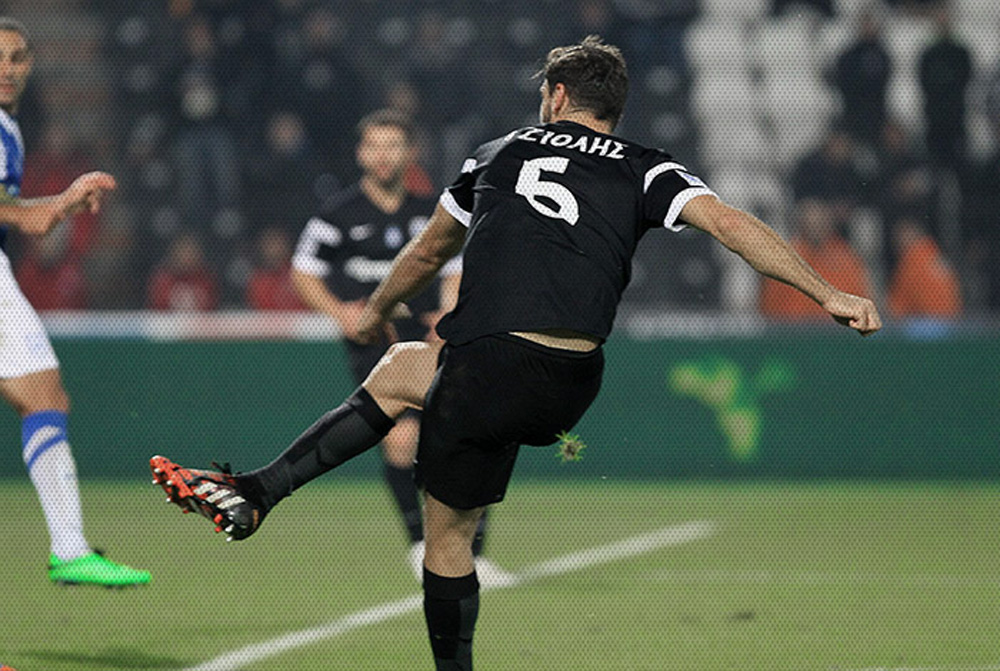 Qualification to the next stage of the Greek Cup no longer depends on PAOK, following their home 1-1 draw with PAS Giannina on Wednesday. Now it's imperative to win over Kerkyra on the last matchday and wait for a combination of results in the remaining games of the group.
Angelos Anastasiadis opted to field his winning team of last Sunday, with just two changes: Maarten Martens took Róbert Mak's place in the starting line-up and Miguel Vítor returned to action at the expense of Fanis Tzandaris who remained on the bench. Despite PAOK dominating and forcing PAS Giannina to defend in their last third, the visitors scored the opener against the run of play through Brana Ilić. After getting the lead, PAS Giannina became even more defensive and made it hard for PAOK. However Anastasiadis' men managed to carve out 9 attempts on goal in the first half.
After the interval, PAOK coach introduced Tzandaris on the pitch and then Dimitris Papadopoulos in order to load his attacking midfield. But space towards Andreas Gianniotis' goal was hard to find. Alexandros Tziolis leveled in the 57th minute with a shot from the edge of the box and everything suggested that a comeback was on the books. However it wasn't meant to be. Between the many stops to the game and the wasted opportunities by Stefanos Athanasiadis and Vítor, PAOK could not find a winner.
PAS Giannina tried to go for the kill in the last stretch of the game with their counterattacks, but Panagiotis Glykos denied them a goal that would condemn his side. The final 1-1 leaves everything to be decided on the last matchday.
Line-ups:
PΑΟΚ: Glykos, Raț, Vítor, Katsikas (75΄ Papadopoulos), Kitsiou, Tziolis, Kace, Golasa, Martens (46΄ Tzandaris), Salpingidis, Athanasiadis.
PAS Giannina: Gianniotis, Dasios, Michail, Nadales, Skondras, Avgenikou, Garoufalias (76΄ Charisis), Ilić (51΄ Manias), Giakos, Iliadis, Sapalidis.