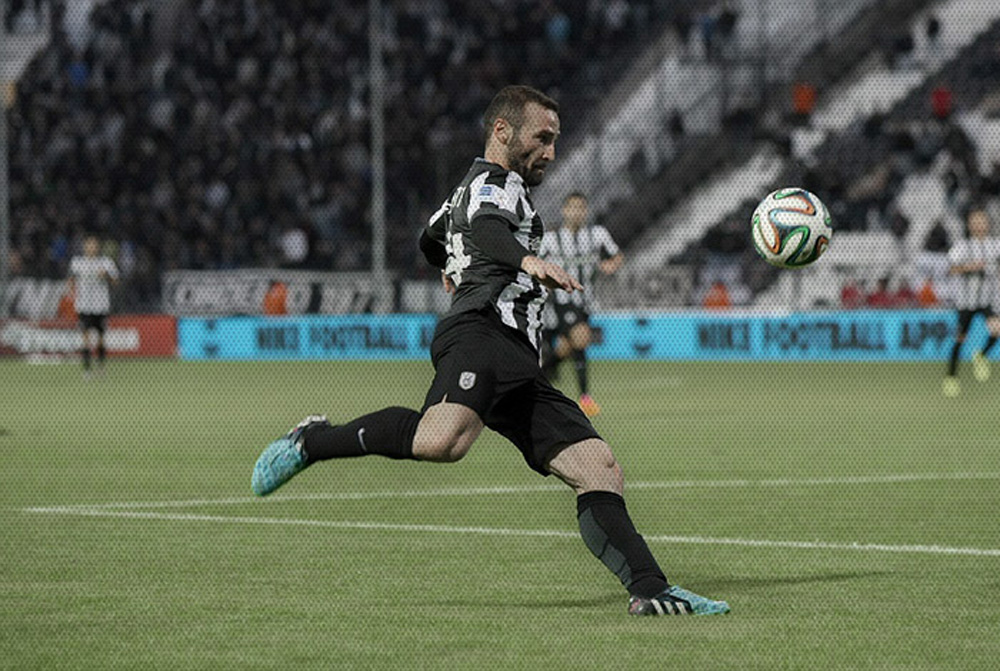 Nothing changed at the top of Super League standings. PAOK still lead the race following a commanding performance and a 4-1 victory over Veria, who were second-placed before visiting Toumba Stadium.
The final scoreline seems impressive, but, for those who attended or watched the match, it is rather poor. PAOK wasted 8-9 classic opportunities to extend their lead over Veria who became a toy at the hands of Angelos Anastasiadis' troops. In the first six minutes of the encounter, the home side had already carved out 5 glorious chances to score. Dimitris Salpingidis was the one to break the deadlock, first by setting up Róbert Mak for the opener and then by scoring himself in the 43rd minute to make it 2-0. The two teams hit the dressing rooms with PAOK already having 14 attempts on goal!
No changes of pattern in the second half, with the "Double-Headed Eagle" scoring twice courtesy of a long-range shot by Ergys Kace (57') and a volley by Stefanos Athanasiadis -both of them teed up by assist-specialist Răzvan Raț. El Fardou Ben Nabouhane netted Veria's consolation goal in the 83rd minute in one of their few attacking attempts. The final whistle by Andreas Pappas confirmed PAOK's lead in the Super League standings with 6 victories and 1 draw in 7 encounters.
Line-ups:
PAΟΚ: Glykos, Κitsiou, Tziolis, Κatsikas, Raț, Kace (Maduro 70′), Golasa, Tzandaris, Μak, Salpingidis (Papadopoulos 63′), Athanasiadis (Pereyra 80′)
Veria: Κantimiris, Malón, Amarantidis, Vertzos, Raúl Bravo, Battión, Balafas (David Vásquez 64′), Georgiadis (Bargan 58′), Kaltsas (Katidis 67′), Ben, Cámpora