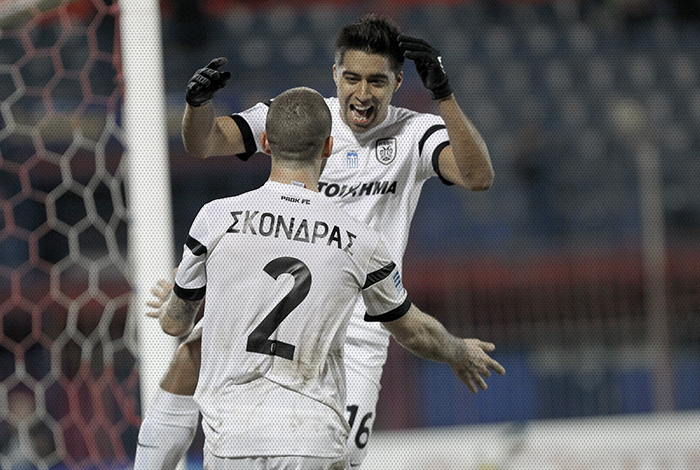 Breakout…
PAOK had been looking for a convincing victory for a month now and they did just that at Veria. Determined to put their bad showings behind them, they approached Saturday's game with focus, effectiveness and grit and prevailed 3-1 over Veria.
PAOK stormed out of the blocks aiming to impose their rhythm from minute one. They also managed to make the most of every opportunity they got. Starting with Facundo Pereyra who connected from close range the cross by Giannis Skondras in the 10th minute. Eighteen minutes later, Miguel Vítor made it 2-0 with a header following Facundo Pereyra's corner kick. Christian Noboa netted his first goal for PAOK –the third of the evening- teed up again by Skondras.
After the interval, PAOK played the scoreboard and kept Veria at bay, away from Charles Itandje's box. The home side however did eventually reduce distances with Nicolao Dumitru in the 61st minute.
Line-ups:
Veria: Ginard, Ostojić, Raúl Bravo, Vertzos, Neto, Tatos (53′ Cámpora), Battión, Dumitru, Ben (73′ Georgiadis), Bargan (53′ Nazlidis), Vergonis.
PΑΟΚ: Itandje, Papagiannopoulos (90'+2′ Pouggouras), Vítor, Costa, Skondras, Konstantinidis (84′ Kitsiou), Noboa, Kace, Golasa, Mak (81′ Pozoglou), Pereyra.