paokfc.gr/News/
The new coaching staff of PAOK
The new coaching staff of PAOK
The football section of PAOK has undergone considerable changes in recent days and paokfc.gr unveil for you the new coaching staff, led by Abel Ferreira.
02.07.2019
The Portuguese tactician didn't arrive alone in the Netherlands. He brought along three assistants from SC Braga. Carlos Martinho and Vitor Castanheira will be his closest associates in the "Double-Headed Eagle", while João Martins will assume the role of physical condition trainer. Alexandros Maniatoglou is also joining the coaching staff.
Giorgos Skiathitis, PAOK's goalkeeping coach in the previous two seasons, remains in his spot, as well as rehabilitation coach Vasilis Kanaras, who will be assisted by Anestis Aslanidis, promoted from the U17 squad.
Dimitris Saraidaris leaves PAOK FC Public Relations to assume the (enhanced) role of General Manager of the team. Meanwhile, former player of the "Double-Headed Eagle" Christos Karypidis becomes the new Head of the Football Section.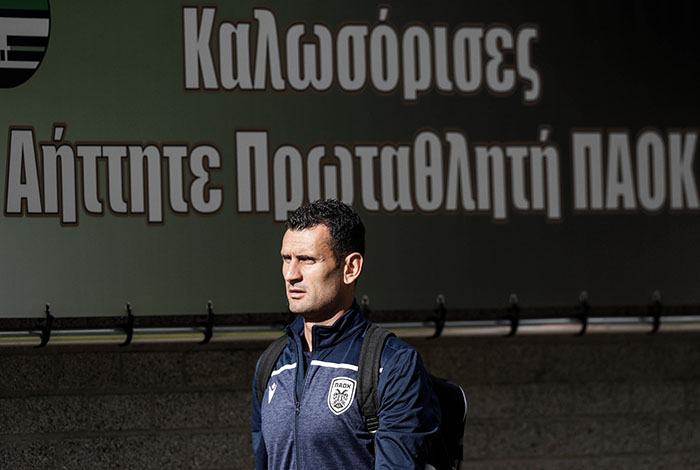 Former centre-back of PAOK, AOK Kerkyra, Kavala, Hearts, Omonia Nicosia, APOEL, Apollon Lemesos, Xanthi, Platanias and Lamia hung up his football boots a month ago and returns to the team where he took his first steps to help them in their new beginning.
Giannis Tsaniklidis leaves PAOK Academy and the video analysis department of the youth sides to become the analyst of PAOK's senior team.
Giannis Thomaidis and Makis Kosmidis remain as rivals analysts.