paokfc.gr/News/
Vote for November's nak Play of the Month
Vote for November's nak Play of the Month
An assist, one 'almost-an-assist', and a penalty award. Who will win the nak Play of the Month for November? It's over to you to decide via the vote on paokfc.gr.
09.12.2019
The first contender is Josip Misic . The Croatian continues to be one of the most influential players this season, as we proved again in the match in Crete against OFI. Showing intelligence and great vision, Misic took seven players out of the game with a wonderful, defence-splitting pass for Dimitris Limnios, who unfortunately was denied a goal by the OFI goalkeeper.
Next up it's Limnios, although the move was a team one. The Future showed great awareness to tee up Misic for the crucial goal. It was an attack whereby PAOK moved the ball from defence to attack beautifully, and Limnios twisted and turned before setting up Misic , who scored with a great strike to claim all three points – another one of Abel Ferreira's… trigonometry lessons that he likes to pass on in training.
Finally, Jose Crespo is the third contender. The Guarantee, usually known for his calming presence at the back, found himself at the other end of the pitch as PAOK desperately sought an equalizer against Panathinaikos. The Spaniard showed his shrewdness by winning a penalty from Dimitris Kourbelis. Vierinha stepped up to slot home the spot-kick and earn a draw and keep the club's unbeaten record intact.
Watch all three contenders for the nak Play of the Month for November in the video from PAOK TV, the club's official digital television channel, and cast your vote now!

Thank you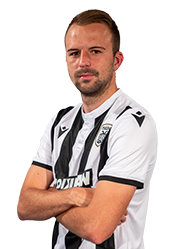 Thank you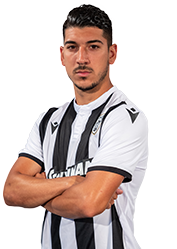 Thank you