paokfc.gr/News/
Vote for the PAOK TV Play of the Month for September
Vote for the PAOK TV Play of the Month for September
Three players, three magical plays, but only one prize. Who will win the Play of the Month for September? It's over to you to decide via the vote on paokfc.gr.
27.10.2020
Our first contender comes from the PAOK-Benfica match. The match in question was the only one to be played in August. Stefan Schwab made his debut in a Double-headed Eagle shirt and threaded a superb pass for Giannoulis, who in turn teed up Tziolis to score with a flawless finish.
The second contender is the work of Dimitris Giannoulis. Against Benfica, Mr. No Brakes produced one of his best displays of his club career. And in the second half, the Greek international left-back picked up possession inside his own half, before making a surging run into the danger zone and serving up an assist for Andrija Zivkovic. The Serbian forward did not disappoint, tucking away his finish to hurt his former club and lock up the qualification for PAOK.
Last but not least, the third contender is Zivko Zivkovic . The Serbian goalkeeper has started the season in impressive fashion, proving an invaluable help to his team. In the match against Krasnodar in the second half, Mr. Safe Hands produced a stunning save to deny Vanderson.
Log in to PAOK TV, watch the video, and cast your vote now.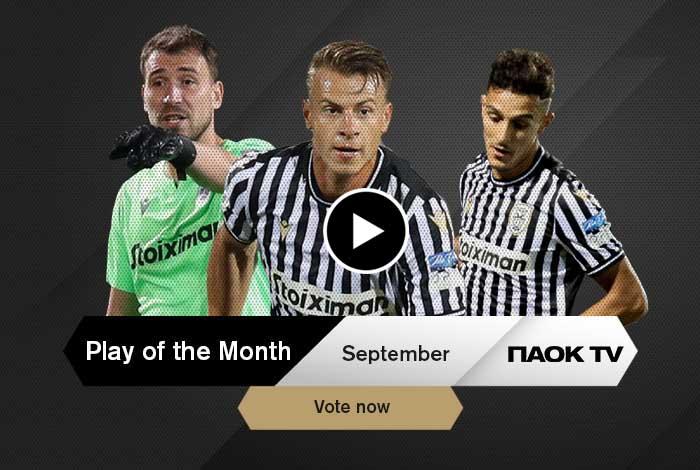 Ψηφίστε το PAOK TV Play of the Month Σεπτεμβρίου
Results

Thank you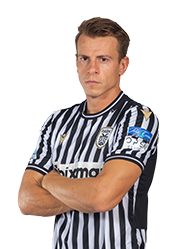 Thank you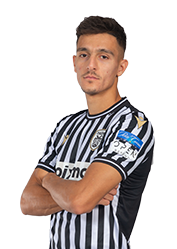 Thank you