paokfc.gr/First Team/
Vote for October's BOX MVP
Vote for October's BOX MVP
A month full of football action, three players, but only one can win the award. Cast your votes via paokfc.gr and the PAOK FC Official App for the BOX MVP for October to see who will follow Omar El Kaddouri, the winner of September's title.
11.11.2020
Let's get started by talking about Ingi Ingason . #TheIceman played every single minute of every game in October, producing displays full of passion, intensity, dynamism and was the most active defender. He also proved a threat in attack, as he showed in the match against his former club Granada.
Second in contention is Stefan Schwab . Despite only being at the club for a couple of months, the Austrian has established himself as a vital cog in the PAOK machine. In October he also played in every match, contributed three assists, and was the team's all-round midfield general.
Finally, our third contender is Douglas Augusto . The Brazilian returned from a serious knee injury but has got up to speed almost instantly. He produced exceptional performances against Omonia and Granada, with his display against the latter in Spain he has provided top solutions for the coaching team, who now have at their disposal who can play almost every role in the middle of the park.
Take part in the voting now via paokfc.gr and select who you think was PAOK's best player for the month of October.

Thank you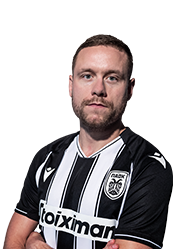 Thank you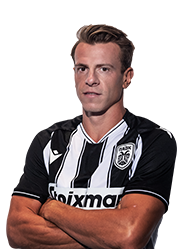 Thank you