paokfc.gr/First Team/
Vote for August 2021's BOX MVP
Vote for August 2021's BOX MVP
PAOK's European challenge in August was crowned with absolute success. In the first four games of the 2021-22 season, the Double-headed Eagle achieved their goal and booked a place in the UEFA Europa Conference League group stage. But who was the top player during the last month? It's an equation involving three players, which needs strong problem solvers to come up with the answer. It's time to choose the August BOX MVP via paokfc.gr or the PAOK FC Official App.
03.09.2021
The first contender is Stefan Schwab . Mr Effective was excellent at the start of the season. Dominant in the midfield, with his prudent yet thoughtful game both defensively and offensively, he gave the team substance in the critical moments. Schwab finished in August with a goal against Bohemians at the Toumba and two assists, one in Ireland and one in Croatia.
Another contender is Omar El Kaddouri. El Maestro put in some great appearances against both Rijeka and Bohemians. A permanent source of danger for opposing defenses, he scored a goal in Croatia, served one up for Biseswar at the Toumba against the Irish, and his numbers could have been even higher as he hit the woodwork twice and also had a goal chalked off, albeit incorrectly.
Finally, Diego Biseswar is also among the candidates. The midfielder from Surinam returned from his loan in Cyprus and the Gold Cup that took place in the summer and it was as if not a day had gone by. The Artist was thrown back into the deep end by Razvan Lucescu and he responded perfectly. One goal, one assist and a lot of energy that made life difficult for opposing defenses.
Who is your August BOX MVP? Vote now via paokfc.gr or the PAOK FC Official App.

Thank you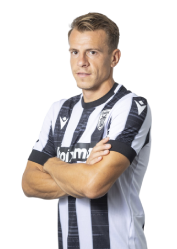 Thank you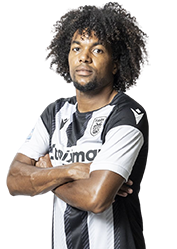 Thank you