paokfc.gr/First Team/
Vote for the nak Play of the Month for August
Vote for the nak Play of the Month for August
Two assists and one unbelievable save. Three impressive plays are in contention for the August's nak Play of the Month contest. It's up to you to decide the winner. Ready? Let's go!
10.09.2021
The first conternder is Omar El Kaddouri . In the home game against Bohemians, the ball reached the feet of El Maestro after a header by Oliveira . Without hesitation, the Moroccan immediately assessed the situation and with a killer pass released Biseswar clean through on goal, and The Artist finished clinically to make it 2-0.
Our next candidate is Alexandros Paschalakis. At the Toumba, Rijeka tried to threaten mainly with efforts from long distance. One such effort ricocheted off Vieirinha and changed trajectory completely. The Goldkeeper, however, reacted excellently and produced an incredible save to keep the ball out.
Finally, Stefan Schwab is also a contender. In the match against Rijeka in Croatia, the Austrian produced a clever shimmy on the edge of the penalty area which gave himself space to pick out the run of El Kaddouri with a defence-splitting pass which the Moroccan slide in to direct the ball into the back of the net.
Subscribe to PAOK TV, watch the video and cast your vote now.
Ψηφίστε το nak Play of the Month Αυγούστου
Results

Thank you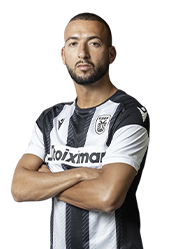 Thank you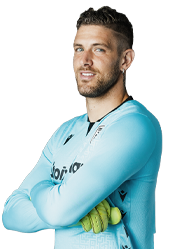 Thank you